Nominations Sought for the Michael E. DeBakey Library Services Outreach Award
Posted by Carolyn Martin on January 22nd, 2016 Posted in: News from NLM

---
From the Friends of the National Library of Medicine:
The Friends of the National Library of Medicine (http://fnlm.org/) seek your nominations for this year's Michael E. DeBakey Library Services Outreach Award.
NOMINATIONS:
Nominees must be currently employed as a health sciences librarian and have worked in such a position for at least five years immediately preceding the award.
The nomination may be made for contributions by the librarian as demonstrated by excellence and achievement in leadership, publications, teaching, research, special projects or any combination of these.
Nominations must be in writing and contain at least the following elements:

The official nomination form
A precise description of the nominee's achievements, no more than 5 pages please
A current resume or curriculum vitae
Any additional information that would assist the jury in the evaluation of the nomination and selection of the recipient. Please include no more than ten extra pages.

Self-nominations are accepted and encouraged.
All nominations must be received by May 1, 2016 via mail, fax, or email (details below):
Mail: Friends of the National Library of Medicine
4720 Montgomery Lane, Suite 500
Bethesda, MD 20814
Email: ronica.lu@fnlm.org, Fax:  301-657-1296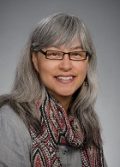 ABOUT Carolyn Martin
Carolyn Martin is the Outreach and Education Coordinator for the NNLM Region 5. She works with various libraries and community organizations to increase health literacy in their communities.
Email author View all posts by Carolyn Martin