PNR Weekly Digest: March 23, 2021
Posted by Carolyn Martin on March 23rd, 2021 Posted in: PNR Weekly Digest

---
Items regarding COVID-19 information are indicated with an *
Professional Development:
NNLM CE Opportunities:
NNLM offers training on a variety of topics related to health information. A complete listing of NNLM educational opportunities is available. Please note you need to create an NNLM account prior to registration if you don't already have one. This is not the same as being a member of NNLM.  Learn how to register for classes and create a free account
Responding to the COVID-19 Infodemic: An NNLM Virtual Symposium: We are excited to announce that registration is open for a new NNLM virtual symposium focused on addressing the COVID-19 Infodemic in our communities. The NNLM Virtual Symposium is an opportunity to address misinformation and mistrust, raise awareness about the pandemic and efforts to combat it. Symposium attendees can expect to come away from this experience with a better understanding of COVID-19 as well as strategies and programs that can be used to engage with communities. April 8-9, 2021 from 9:00 a.m. – 2:00 p.m. PT. (5 MLA CE available for each day's attendance) Learn more and register
Ethical Issues in Citizen Science Research: In this presentation, Lisa Rasmussen will describe a series of ethical issues arising in citizen science, how they are situated with respect to contemporary research infrastructure, what the field of citizen science is doing to address ethical challenges, and future steps for ensuring that citizen science research is conducted ethically March 24 at 11:00 a.m. PT. (1 MLA CE) Register 
#CiteNLM Virtual Wikipedia Edit-a-thon: Join your colleagues and NNLM staff for a two hour live editing session as we work to add citations and content to Wikipedia articles related to healthy aging. Held via Zoom, participants will engage in large group and breakout sessions to chat about Wikipedia, edit articles, and connect with the #CiteNLM community. No prior experience required – staff will be on hand to answer any questions and provide live demonstrations to get you started. For more information about #CiteNLM, visit our project page. March 31 from 10:00 a.m. – 12:00 p.m. PT. Register
From Being to Doing: Anti-Racism as Action at Work: In this session, we will focus on anti-racism as action, rather than using the word anti-racist as an identity. Can changing how we define organizational culture in library workplaces be an example of anti-racist action? We will take a critical look at how certain hallmarks of white supremacist culture inform our notions of professionalism and workplace norms. These commonly accepted norms can actually contribute to low morale, the prevalence of microaggressions, retention issues, etc. This session will present specific actions to resist these norms, which libraries can then implement to create more equitable workplaces. April 13 at 11:00 a.m. PT. (1 MLA CE) Register 
Additional Educational Opportunities:
These learning opportunities are provided by organizations beyond NNLM. All are free unless otherwise indicated.
Achieving Health Equity: Countering Racism & Implicit Bias in Healthcare: It is important for health care leaders to understand the impact of racism, implicit bias and health inequities on access to and quality of HIV care and treatment for Black Women. As supported by data, increased morbidity and mortality among Black Women will remain constant if these healthcare realities are not successfully addressed. Speakers, Dr. Dazon Diallo and Ethlyn McQueen-Gibson, will explore how providers and clients can maximize health promotion and wellness, resilience, and self-care education, leading to necessary positive and sustainable change. March 25 from 11:00 a.m. – 12:00 p.m. PT. Register
Overcoming Zoom Fatigue: In the last year, we have seen extensive changes in virtual live delivery and a trend toward longer virtual programs. In this session you will learn what causes "Zoom fatigue" (no matter what your virtual learning platform), techniques to minimize classroom burnout, and how to foster an environment of engagement. March 30 at 11:00 a.m. PT. Register
Improving Social Connection among People with Disabilities: Research conducted during the pandemic indicates that people with disabilities may be at an increased risk of social isolation and loneliness. This webinar presentation will highlight current research on social isolation and loneliness for people with disabilities. Presenters will also share information, including replicable strategies, about social engagement/social connection approaches offered within the Center for Independent Living network. March 30 at 12:00 p.m. PT. Register
News from the National Library of Medicine & National Institutes of Health:
"Learning from my Irish Heritage", from the NLM Director's blog
Placing Women in Medicine: Maude Abbott and the Archaeology of Friendships
National Library of Medicine Seeking Comments on Use of Common Data Elements in NIH-funded Research, responses due May 10
*"Predicting 'Long COVID Syndrome' with Help of a Smartphone App", from the NIH Director's blog
National Drug and Alcohol Facts Week®, March 22 – 28
National Institute of Mental Health Livestream Event: Bipolar Disorder in Adolescents and Young Adults, March 30 from 10:00 – 10:30 a.m. PT
Student Pathways Spring 2021 issue is now available- These STEM and ELA resources highlight imaging tools that scientists use to peer into the microscopic world of cells and molecules. Help students uncover how these techniques can aid researchers in learning about the body's normal and abnormal processes and lead to more effective, targeted treatments for illnesses
Director's Lecture – Dr. Ryan Shaw Presents "Digital Health: Towards the Next Era of Healthcare Delivery and Chronic Disease Management", view the live videocast April 20 at 10:00 a.m. PT
NIH leaders on the future of precision medicine, healthcare transformation
Watch "The Human Pangenome" (5:30 minutes), Explore the monumental effort to redefine the human genome and our understanding of human genomic diversity.
The National Institute of Arthritis and Musculoskeletal and Skin Diseases offer consumer health information in several Asian languages
FYI:
 *COVID-19 Resources 
Call for Public Comments: HHS Tribal Consultations
HHS is currently carrying out Tribal consultations on President Biden's Presidential Memorandum on Tribal Consultation and Strengthening the Nation-to-Nation Relationships, released on January 26. HHS is seeking your recommendations and feedback on how they can improve the Department's policies and practices to better engage with Indian Country through meaningful consultation. Consultations for HHS Regions 1 through 10 will take place March 22-25. Visit the HHS Tribal Consultation webpage to register for each of the six sessions. The deadline for all written comments (mailto: consultation@hhs.gov) is March 26.
National Poison Prevention Week is March 21-27
National Poison Prevention Week raises awareness of poison prevention nationwide during the third full week of March every year. Next week is an opportunity to highlight the dangers of poisons and promote community involvement in poisoning prevention. Learn more and check out our resources to help you plan activities in your community.
The U.S. Has A History of Linking Disease with Race and Ethnicity
The coronavirus is all over the headlines these days. Accompanying those headlines? Suspicion and harassment of Asians and Asian Americans. Gene Demby, co-host of NPR's Code Switch podcast, explains that this is part of a longer history in the United States of camouflaging xenophobia and racism as public health and hygiene concerns. We hear from historian Erika Lee, author of "America For Americans: A History of Xenophobia in The United States." Listen to the NPR episode
Environmental Protection Agency (EPA) Reboots Climate Change Website
As part of the Biden-Harris Administration's commitment to action on climate change and restoring science, EPA is taking the first step in a relaunch of its climate change website. For the first time in four years, EPA now has a webpage to guide the public to a range of information, including greenhouse gas emissions data, climate change impacts, scientific reports, and existing climate programs within EPA and across the federal government. Learn more and visit the website in English or Spanish
Health Literacy Out Loud Podcast, Telemedicine
A new era of delivering healthcare at a distance was brought on by necessity during COVID-19. Telemedicine offers benefits and drawbacks for patients, practitioners, and populations. Lessons have been learned about effective communication. These include ways to establish a mutual agenda, encourage conversational turn-taking, discuss potentially awkward topics, and confirm understanding at the conclusion of telemedicine visits. Listen to this session, "Telemedicine: Communicating About Health by Phone or 2-Way Video", where Dr. Cliff Coleman, Associate Professor of Family Medicine at Oregon Health & Science University addresses telemedicine. His ongoing research and teaching help lead the way toward health literacy competencies for all health professionals.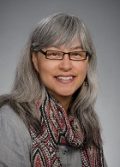 ABOUT Carolyn Martin
Carolyn Martin is the Outreach and Education Coordinator for the NNLM Region 5. She works with various libraries and community organizations to increase health literacy in their communities.
Email author View all posts by Carolyn Martin