Librarians Supporting Nursing Education and Research
Posted by Margot M on July 3rd, 2018 Posted in: Communities of Interest, Webinars
Tags: librarians, nursing education, nursing research
---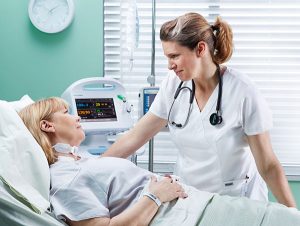 On June 19, 2018, NER hosted an informational meeting for an upcoming educational series on Librarians Supporting Nursing Education and Research. Our goal is to develop webinars that meet the needs of our region. We designed this meeting to spark ideas and collect feedback. This webinar series is part of our Communities of Interest (COI) initiative to promote emerging roles for librarians.
For anyone interested in hearing our discussion, we recorded the meeting and will continue to gather input through the end of July. 
Supporting nursing education and research is not a new idea for librarians, but… anecdotally, NER is hearing that hospital librarians are experiencing steady requests from nurses even as requests from physicians decline. This observation is supported by recent literature demonstrating the need for nurses to develop Evidence-Based Practice Skills.
1: Phillips L, Neumeier M. Building Capacity for Evidence-Based Practice: Understanding How Licensed Practical Nurses (LPNs) Source Knowledge. Worldviews Evid Based Nurs. 2018 Mar 23. doi: 10.1111/wvn.12284. [Epub ahead of print] PubMed PMID: 29570938. http://dx.doi.org/10.1111/wvn.12284
2: Alving BE, Christensen JB, Thrysøe L. Hospital nurses' information retrieval behaviours in relation to evidence based nursing: a literature review. Health Info Libr J. 2018 Mar;35(1):3-23. doi: 10.1111/hir.12204. Epub 2018 Jan 12.Review. PubMed PMID: 29327483. http://dx.doi.org/10.1111/hir.12204
3: Melnyk BM, Gallagher-Ford L, Zellefrow C, Tucker S, Thomas B, Sinnott LT, Tan. The First U.S. Study on Nurses' Evidence-Based Practice Competencies Indicates Major Deficits That Threaten Healthcare Quality, Safety, and Patient Outcomes. Worldviews Evid Based Nurs. 2018 Feb;15(1):16-25. doi: 10.1111/wvn.12269. Epub 2017 Dec 26. PubMed PMID: 29278664. http://dx.doi.org/10.1111/wvn.12269
4: Gard Marshall J, Morgan J, Klem ML, Thompson C, Wells A. The Value of Library and Information Services in Nursing and Patient Care. Online J Issues Nurs. 2014  Aug 18;19(3):8. PubMed PMID: 26824156.
Nursing Education and Research Topics
Here are some of the topics generated during meeting. Please contact us with any additional ideas, or to advocate for learning more about supporting nurses with any of the listed topics:
Nursing Protocol/Policy; Unit-Based Practice; Clinical Ladder Advancement; Patient Satisfaction; RN Residency Programs; Magnet Accreditation;  Online Nursing Degrees; Practice and Research Councils; Evidence-Based Nursing; Nursing Research; Health Literacy; Consumer Health Resources; Discharge Planning; Dedicated Education Unit; Nursing Point-of-Care Tools; CE Modules; Teaching Videos (nurses and patients); Quality Improvement; Scholarly Writing; RN-to-BSN; MSN and LPNs Back-to-School.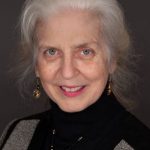 ABOUT Margot M
Email author View all posts by Margot M