Libraries Closed! Painful Decisions in Response to COVID-19
Posted by Margot M on April 8th, 2020 Posted in: Commentary
Tags: COVID-19, hospital librarians, public libraries
---
I subscribe to multiple listservs for library staff, with a focus on issues affecting hospital libraries and public libraries. My inbox exploded in March. Librarians were frantically seeking support and guidance during the onset of the COVID-19 pandemic.
At first, the emails were related to spring conferences. Many institutions started restricting travel, and this cascaded into canceled flights, hotel reservations and the disappointments of not seeing colleagues nor having the opportunity to share professional accomplishments. Hospital librarians were told to explore work-from-home options. Most DOCLINE accounts remained open for loaning electronically available documents. Some hospital librarians headed into the workplace at least once per week to fill print requests.
Public librarians were far more passionate in the "to close, or not to close" discussion. After positioning themselves as dependable in times of crises (hurricanes, mass shootings), public librarians had difficulty making the shift to safely supporting their communities during a pandemic. Throughout March, public libraries were offering curbside pickup of library materials. A few libraries were opening by appointment only, to give computer access and assistance.
As the pandemic surged, more libraries (hospital and public) closed altogether. No one knew enough about keeping materials and furnishings properly disinfected.
On the listservs and still on-the-job, hospital librarians were quick to share search strategies. Some of the search strings were quite complex! FYI, here is the recommended PubMed search strategy, including MeSH terms. LitCovid is a curated literature hub for tracking up-to-date scientific information about the 2019 novel Coronavirus.
Despite doing critical work to support clinical staff, many hospital librarians are anxious about their jobs. Hospitals are taking a huge financial hit as elective surgeries are canceled.
Public librarians are not immune to this anxiety, but there is a precedent for recovery. Heather Backman, Director of Hopkinton (MA) Public Library shared this historical observation:
Library staff member Linda Connelly noted that on page 171 of the [library's digitized] logbook, the librarian's report talks about how during the 1918 flu our library – guess what! – closed for three weeks, pushed back item due dates, forgave fines, and disinfected both the library building and books that were returned. Maybe in another century, our successors working through the next big epidemic, trying to do their best in uncertain and frightening times, will look back and realize that we dealt with almost the exact same issues ourselves – and came through okay.
Facebook Post: What will I read?
I'll admit that the closure of public libraries unnerved me. What would I read during the pandemic outbreak? Here's a little video that I made for my friends and family.
What's in your bookshelves? Surviving the temporary closure of public libraries.

Posted by Margot Gilfeather Malachowski on Monday, March 16, 2020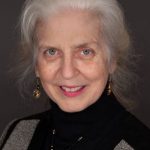 ABOUT Margot M
Email author View all posts by Margot M