Member Spotlight: Jill Tarabula
Posted by Margot M on September 9th, 2021 Posted in: Communities of Interest
Tags: hospital librarians, Member Spotlight, New York
---
If you had 25 hours in a day, what would you do with the extra hour?
If I had an extra hour, I'd like to think I would use it to get a walk in every day, or to tackle my highly neglected yard…but some days it might just be a little more sleep. It's been a busy, hectic summer for a variety of reasons, and some days I would just like a nap (which I NEVER take).  😉
Tell us about your position/institution.
I joined the staff of Champlain Valley Physicians Hospital in January 2018 as the medical librarian after their librarian of 30+ years retired. I inherited a small collection of print journals and large print book collection heavy in historic materials, a card catalog, and a space that was difficult to physically navigate.  While trying to prep for my interview, I discovered the library did not have a website, nor did it have an OPAC, and the few online resources that were purchased were only available to library staff while onsite.
Within the first six months, I built a public-facing website, set up LibraryCat, weeded the collection considerably and transformed the physical space to a welcoming environment that is now used on a daily basis by physicians, nurses, and staff.  Over the last three years, I have moved the entire journal collection online, migrated to primarily ebook collections, set up EZProxy for remote access, and implemented FullText Finder to ensure users can connect with all of our subscriptions and resources in PubMed.
CVPH belongs to a six-hospital network that spans two states – Vermont & New York.  Of the three hospitals in New York, we are the only one with a library and librarian onsite.  Knowing the other two NY facilities did not have access to resources or services, my next focus was to find ways to regionalize medical library services without incurring additional expenses.  I felt these two rural facilities, one of which is critical access, should have access to the same EBM resources as our facility, but expecting them to contribute funds would not be feasible, especially because they didn't ask for this.  Therefore, I worked with my administration, several vendors and my Reference and Research Resources Council to determine what I could provide at a reasonable cost as a solo librarian/department.
Since that time, I've been able to renegotiate our renewals to extend coverage to provide a select set of journals, Nursing Reference Center Plus, nursing and psychiatry ebooks and CINAHL Complete for no additional cost to the two additional sites.
What special projects are you working on?
I am the chair for the Medical Library Association task force responsible for the Hospital Library Standards update and more than anything, I should be working on this. A few other projects at work have taken priority and so this has been placed on the back burner for much longer than it should be.  I hope to tackle this with the team and get it done by the end of the calendar year, as we are in the home stretch.
What National Library of Medicine resource is the most useful to your work, and why?
Really I find myself using several NLM resources for my work. I would have to say PubMed and DOCLINE have been the most heavily utilized on a regular basis to support the highly demanded literature search and document delivery services I provide.  ClinicalTrials has also been tapped for this on several occasions.  In addition, I have referred new and existing staff and community patrons to MedlinePlus, and I've shared History of Medicine collections with staff to bring awareness or try to give them a healthy distraction, especially during the pandemic.
What is the coolest thing about your library/organization/county/state?
I don't even know where to begin to answer this one. The hospital has so much history, but the entire region does as well.  I didn't grow up in Northeastern New York so I've discovered so many cool things since I moved here in 2010 for a position with the local community college.  For me it starts there.  Clinton Community College was the historic Hotel Champlain and a monastery before it became a college, seated atop Bluff Point, the area's highest point, and hands' down it offers the best view anywhere in New York State.
For history buffs, the Battle of Plattsburgh/Lake Champlain in September 1814 was the ending point of the British invasion of the Northern United States during the War of 1812.  For outdoor types, I live minutes from the Adirondack State Park, which is the largest publicly protected contiguous area in the United States, with more than six million acres, some designated as forever wild.  Montreal, Canada and Burlington, VT are about an hour drive, and Albany is about 2.5 hours, so city attractions are also very accessible.
If I had to choose ONE thing…I guess for me, taking the ferry across Lake Champlain to Vermont will always be a treat (albeit increasingly expensive each year) because it was something new for me when I moved here and I don't do it every day.  It's a beautiful ride – either a 15 minute commuter or an hour long tour – your choice.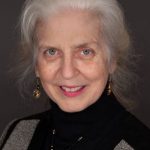 ABOUT Margot M
Email author View all posts by Margot M