Ransomware Attacks: What Medical Librarians Need to Know
Posted by Margot M on December 10th, 2021 Posted in: Communities of Interest
Tags: cybersecurity, hospital librarians, hospital library advisory group
---
Region 7 recently offered a webinar to prepare medical librarians to initiate plans for responding to ransomware attacks. Steve Long, CEO of Hancock Health in Greenfield, IN, shared his experiences with mobilizing disaster response procedures after a ransomware attack. Hackers used compromised account credentials to target a server located in the hospital's emergency IT backup facility. This caused havoc with critical information systems.
Alice Stokes, Research and Education Librarian at the University of Vermont, detailed ways that library services were impacted by a ransomware attack on the University of Vermont Health Network in Burlington, VT on October 28, 2020.
This webinar is part of the NNLM Information Access Webinar Series that addresses access to biomedical literature and research results as well as information access in disaster situations. Each webinar will focus on a different topic with a guest speaker. This webinar series provides continuing education credits that can be apply to the Medical Library Association Disaster Information Specialization.
Ransomware: Selected Resources
CDC: Healthcare Organization and Hospital Discussion Guide (2016)
HHS405(d) Aligning Health Care Industry Security Approaches
HHS Health Sector Cybersecurity Coordination Center
American Hospital Association: Cybersecurity 
Watch the Recording!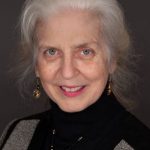 ABOUT Margot M
Email author View all posts by Margot M