World Immunization Week and National Infant Immunization Week April 24-30, 2022
Posted by benniefinch on April 26th, 2022 Posted in: Blog
Tags: ##LongLifeforAll, #NIIW, #Vaccines4Life
---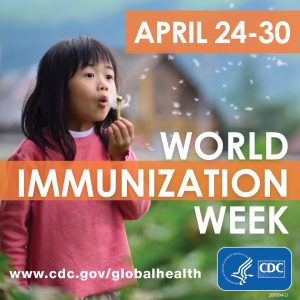 We recognize both World Immunization Week #LongLifeforAll #Vaccines4Life and National Infant Immunization Week #NIIW as we highlight the importance of protecting ourselves and our communities from vaccine-preventable disease.
The World Health Organization's World Immunization Week theme for this year's campaign is Long Life for All.  Find campaign information and materials from WHO:  World Immunization Week 2022 -World Health Organization and the CDC:  World Immunization Week 2022 Centers for Disease Control and Prevention.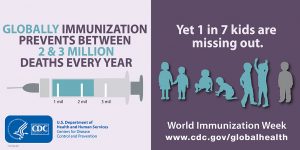 From this WHO -PAHO link, you will find videos and other multimedia promotional materials in several languages to promote World Immunization Week as well as a Vaccination Schedules Map to learn more about the needed vaccinations for your area. The CDC offers information for healthcare providers and the public about schedules for routine vaccines.
The CDC also offers toolkits to support World Immunization Week as well as National Infant Immunization Week.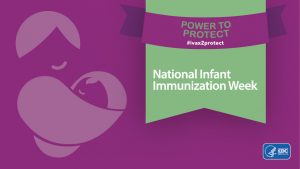 National Infant Immunization Week (NIIW) is a yearly observance highlighting the importance of protecting children two years and younger from vaccine-preventable diseases (VPDs).  It's also a time to showcase the achievements of immunization programs and their partners in promoting healthy communities. The CDC has created a full range of messaging in various formats, from social media to coloring pages to training, to support the work of healthcare providers assisting families in learning about vaccines and the importance of staying on track with routinely recommended vaccinations.
From this CDC link, learn about how the CDC is supporting global immunization and explore the many ways #Vaccines4Life protect people and communities.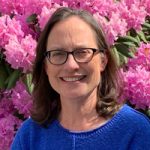 ABOUT benniefinch
Email author View all posts by benniefinch