Funded Project: DetecTogether's Roadmap to Early Cancer Detection for the Medically Underserved
Posted by benniefinch on May 24th, 2022 Posted in: Blog, Funded Project
Tags: Funded Projects
---
This post highlights one of NNLM R7's funded projects during 2021-2022.  The following blog post was written by Jan Fountaine and Kate McCarthy of DetecTogether, an organization that strives to improve conversations and awareness about cancer detection and how to take action. 
Detecting cancer early is the best way to save and improve lives for the 40% of us who will receive a cancer diagnosis in our lifetime. Unfortunately, certain populations in our society bear a disproportionate share of the cancer burden, having increased risk, limited access to healthcare and elevated mortality rates. NNLM and DetecTogether share the goal of ensuring that people have the health resources they need to enable them to make informed decisions about their health, and take action to greatly improve their chances of survival, even saving their lives. Everyone deserves the benefits of early detection and the goal of this grant was to begin to distribute the DetecTogether 3 Steps Detect education to help fight systematic healthcare inequities.
DetecTogether is a non-profit organization founded to address an unmet need in the cancer world. While it is undisputed that early cancer detection leads to the best health outcomes, no one was teaching people how to identify early warning signs of cancer that should be shared with a doctor. Now in its second decade, the mission of DetecTogether is to save lives by teaching people how to detect cancer early and be active partners in their healthcare.
In collaboration with our medical advisors, we sorted through the complexity of identifying symptoms and developed an easy roadmap for people to tap into this life-saving advantage. It is a simple, three-step plan called 3 Steps Detect. With the 3 Steps Detect education program, we make it easy to recognize potential warning signs of cancer and empower people to have the right conversations with their doctor, at the right time, to ensure the best outcome. We deliver our education in schools, community organizations, and workplaces throughout New England and beyond. MedlinePlus has been our trusted health resource for the audiences we train.
Our key objective for the 2021-2022 award was to partner with community organizations already serving underrepresented populations within the medically under-served areas of Worcester County, Massachusetts. We would train their staff in 3 Steps Detect and develop a path to expand the education to the people they serve. Other objectives included the consideration of creating an advisory board like we had done with our education for the fire service, another audience who have an elevated risk of developing cancer because of their exposures at work. The board would help guide our short and long term goals of success with this audience.
Program partners were identified, and outreach was conducted. We were able to reach decision makers within several organizations which yielded training commitments. We had a very engaging virtual training in February where a staff member shared after the training that she had been diagnosed with cancer 10 months prior. She indicated that after listening to our program, she had missed early signs and how important our training would have been for her. She expressed interest in sharing her story on our "Learn From Others" page and discussing additional ways to broaden our reach.
The largest challenge to this project came in the scheduling phase. The effects of the pandemic weighed heavily on these community groups with staffing shortages and a continued focus on meeting the immediate health needs of their community. Covid cases spiked in January, and most organizations opted to defer training until May or after. We pivoted our focus from delivery of the training to additional scheduling and deeper discussion time with these community leaders on how to reach this target audience and create the greatest impact.
We are practical and empathetic change agents determined to motivate people to save their own lives by empowering them to challenge conventional behaviors and to play a role in building a better, more collaborative healthcare community. The knowledge gained through this grant and the future scheduled training will put us on the right path to effectively reach the medically underserved and create positive action.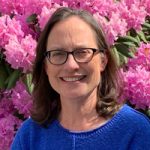 ABOUT benniefinch
Email author View all posts by benniefinch