Member Spotlight – Kymberlee Powe with the Connecticut State Library on Growing Equitable Library Services
Posted by benniefinch on July 26th, 2022 Posted in: Blog
Tags: Member Spotlight
---
Kym Powe is the Children and Young Adult Consultant with the CT State Library. I learned about Kym's work through a series of professional development offerings that she and a colleague have been hosting called Growing Equitable Library Services (GELS). I had the opportunity to hear from Kym about some of her special projects there and to learn about her and her library journey. Enjoy!!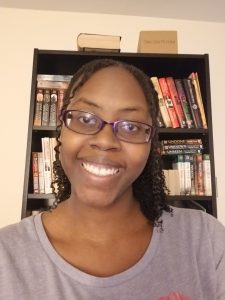 As a young person, what did you want to be when you grew up?
Kym shared that as a teen, she wanted to be a social worker. Her original major when she entered Western Connecticut State University (WCSU) was social work. Kym comments that while libraries and librarians are not social work, there is a lot of overlap.
Can you talk about your career path?
While a student, she got a job working at the WCSU library and worked there all four years as a State of Connecticut employee. Soon after starting at WCSU, Kym shifted her major to musical theater and pursued the arts after undergrad, working in different types of theater and assistant directing a show choir.
After a few years and working in different states, Kym applied to the Master of Library and Information Science (MLIS) program at Kent State University and moved back to Connecticut.  Seeking more library experience while working on her degree, Kym started in a volunteer library position in Old Lyme and then moved to another library for an internship. When a position opened up in that library in the children's department, she took it.
Kym has experience in urban and rural, and more and less affluent libraries. She has also worked on a bookmobile. Kym feels that having experience in many different types of libraries has helped a lot in preparing her for her current role.
What was your best career advice?
"You never know until you ask." Kym views this as life advice and expanded, "Just ask. Don't assume there is no way to do something." and said that this has been an important guide for her. As an MLIS student, Kym applied for professional positions before finishing school even if the job didn't specify that they would accept MLIS students. If she wanted to do a project, she asked.
Can you describe your work at the CT State Library?
Kym describes herself as a librarian for children and teen librarians and is approaching her third anniversary in this role.  She purchases titles for the state collection as well as STEM kits, puppets, and professional development books for teachers and librarians which can be borrowed. Kym also develops training to meet the needs in the library community.
Can you tell us about the GELS program?
Kym and a colleague have developed the GELS series which brings important professional development prioritizing equity and inclusion which is relevant to all libraries and library staff. The common thread behind all of the presentations in the series is making libraries that are equitable for all patrons and to enhance "equitable experience for library patrons".  Kym and Ashley Sklar (Adult Services and Community Engagement Consultant) wanted to develop a "beacon". When you see the GELS logo, you know this is where we are going to be talking about equity and inclusion for all. They host speakers as well as webinars which Kym has developed and presents, such as From Diversity to Inclusion: How to Audit your Collection and Why and Building Diverse Classroom Collections and Facilitating New Conversations.
The GELS series began with a two-part workshop in collaboration with the Connecticut Coalition to End Homelessness (CCEH) on Preparing Library Staff to Assist People Experiencing Homelessness.
Recently, Patrick Lloyd, a former library social worker who currently works with the Texas State Library Services and Archives, provided four workshops on trauma-informed library services. Patrick shared about such topics as Adverse Childhood Experiences and the Library, what it means to provide trauma informed services and what that looks like, the public library as a protective factor, and approaching patrons who have experienced trauma. Each topic was available as a stand-alone webinar, but Kym and Ashley began to see that many of the same people and libraries were attending multiple workshops in this "series within a series". This began to build a community which Kym refers to as "an accidental cohort".
These trainings were not recorded, but many are, which you can check out on the GELS playlist at:  Growing Equitable Library Services (GELS) – YouTube . Some of the titles include "Accessible Library Programs" and "Family Homelessness and Connecticut Libraries".  The CT State Library partnered with the Connecticut Coalition to End Homelessness to provide training for library staff. Kym shares that public libraries can be a haven for people experiencing homelessness and they wanted to offer specific information on CT resources including "diversion" from homelessness – utilizing supports and interventions to keep people from becoming homeless.
These trainings are an opportunity to get started and then bring more training to your library to meet the region or local interests. There were some accidental wins and lessons learned through the pandemic and necessity of using the Zoom platform for training, the first being that more libraries were able to attend training. Kym mentions that while Connecticut is a small state, it is made up of 190 libraries, not including bookmobiles and library branches. Given that many libraries in CT may have 2 or 3 full time employees, having one of these staff leave to attend an in-person training was prohibitive, so many were missing out on training opportunities and the opportunity to develop relationships with staff from other libraries. The webinar platform has allowed for more attendance, opened up the reach of the CT State Library, and expanded the library community in different ways.  She has noticed that the series has allowed them to welcome more attendees and the attendees are building more camaraderie and community.
Kym's goal in serving libraries is "to serve as many as we can, as well as we can".
Kym shared that GELS is a relatively new project. They continue to welcome evaluation feedback to make changes. As they learn about topics of interest, they reach out to people who know about the topic and can impart their knowledge. Kym asks if you find the training helpful, to let them know so that they know what to provide and what other resources to bring in.
Are there other projects you would like to share with the Network?
CT Pages – a series of short videos. Kym shares that libraries are holding amazing programs and staff work that people don't know about which she calls "quiet greatness". Through CT Pages, Kym holds short conversations about projects or initiatives to highlight and share their good work, reporting that there is so much we can learn from each other. A few examples that Kym mentioned are a partnership between libraries, parks and youth services for teen patrons and another library which received a grant to create "Memory Kits" to support patrons experiencing dementia and their caregivers. Check out some of the cool things happening in CT libraries:  CT Pages – YouTube
What else do you want the Network to know about the CT State Library?
"We're here! Our job is to support and uplift front line libraries and doing that to the best of our ability."
Could you share about some things you enjoy in your spare time?
Kym has 12 pen pals across the world. During COVID quarantine, she got excited about bullet journaling as a hobby and this lead into paper craft and then she began to accumulate pen pals. Yes, real paper and pen, stamps, and envelopes, and through the mail. Kym enjoys creating and crafting and she described it as "a great way to build camaraderie in a time when we were isolated, scared, and didn't know what was coming next". Some of Kym's pen pals range from NY and NJ to SC to CA and Washington state and international pen pals in India and Australia.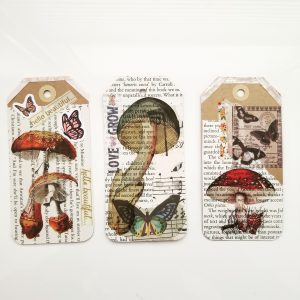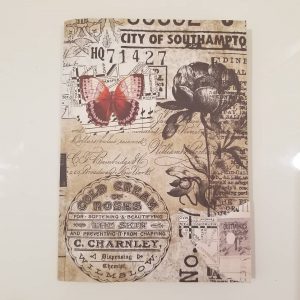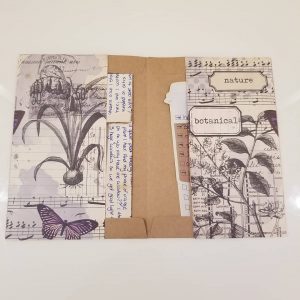 If you attended the CLA 2022 conference, you may have won one of Kym's handmade blankets.
Many thanks to Kym for sharing about the cool things happening at the Connecticut State Library and her important work in supporting equitable and welcoming libraries for all.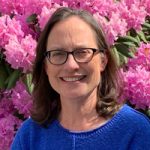 ABOUT benniefinch
Email author View all posts by benniefinch