Member Spotlight: Russell Library programs build connections
Posted by benniefinch on November 28th, 2022 Posted in: Blog, Weekly Newsletter

---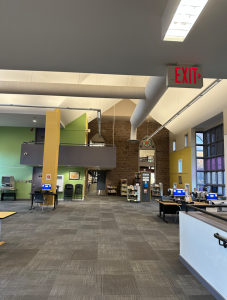 NNLM loves to learn and share about innovative programming in libraries that support patrons and health. I had noticed some interesting programs Russell Library is offering so I reached out to learn more. I had the opportunity to meet with Christy Billings and Wafaa Razeq from Russell Library in Middletown, Connecticut to hear about some of their exciting work. Hopefully you will find it as inspiring as I do!
Book Yak on a Kayak
Christy enjoys utilizing unusual spaces as a way of gathering people for book discussion and bringing people together. One of their programs "Book Yak on a Kayak" developed out of a program called "Book Talk with a Walk".
Christy loves getting people on the water and brought together her own outside interest of boating safety as a Coast Guard Auxiliarist and her desire to reach people in non-traditional spaces to build conversations and connections with one another.  Partnering with Middletown Park and Rec, who offered boats and life jackets, this library program brought people out on the water in paddle craft for book discussions this summer. Christy reports that the event exploded during COVID because discussion members could be outside in a calm space, maintaining a safe distance and still be together for conversation. Christy says that she would like for this to continue and for community members to be able to check out a boat where they can experience calm spaces in nature.
Christy also enjoys the connections that people make with each other and wants to offer social spaces.  In her activities, you don't have to have read the book and she believes that "everyone has something to contribute".
Coffee and Conversation: English Conversation Group
Russell Library launched this program in early October. The in-person conversation groups for multilingual speakers were created to support Middletown's growing immigrant population. Wafaa shared that she wanted to reinforce what the community is already doing to support refugee and asylum seekers such as literacy volunteers who meet at the library and adult education programs. Wafaa wanted to "provide a space for likeminded folks to talk at the library" and reports this program is the "library responding to what community has been asking for".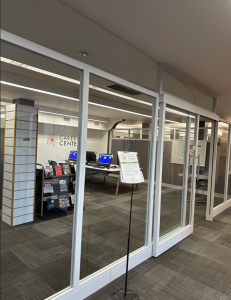 Job and Career Group
For the last 4 years, Christy has been leading a group with a focus of preparing to find work. Recognizing the morale aspects of looking for work, she holds a virtual group weekly for library patrons preparing for work. Some of the topics they cover are working on resumes, conducting practice interviews, thinking through each person's strengths and unique abilities that they might want to share with a potential employer.
Russell Library's Book a Librarian program provides one on one consultation for help with resumes, applications, housing, and other support.
Environmental Issues
Christy is also excited about some of the ecological themed programming the library is providing such as composting, informational sessions on jumping worms which are an invasive species and how to prevent inadvertently contributing to the problem. They also provide lots of outdoor programming from hosting speakers to story time on the library lawn.
These are just a few of the many interesting things happening at Russell Library. Check out their event calendar LibCal – Russell Library to learn more.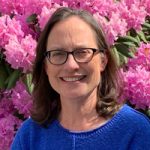 ABOUT benniefinch
Email author View all posts by benniefinch