NNLM Funded Partner Presentation at the 2023 Connecticut Library Association Conference
Posted by benniefinch on May 22nd, 2023 Posted in: Blog, Funded Project, NLM Resources
Tags: funded partner, Funded Projects, Health Literacy, public libraries
---
NNLM has been in the midst of conference season and have had a wonderful time connecting and getting to know many of you! We have loved hearing about the great work happening in our member states and in the library and public health professions.
At the 2023 CLA Conference Connecting to the Core, four public libraries presented on their work supporting health outreach and health information access in their communities in the presentation: Connecting for Health: NNLM Funding for Healthier Communities.
Each of the panelists shared about their funded project, their experience with the application and funding process as well as the reporting requirements. We felt that this honest conversation would be the best way to build awareness of NNLM funding opportunities with other libraries. By sharing about health information access and outreach project ideas and the funding experience, this information could help libraries decide if they were interested in pursuing funding in the future.
Our panelists:
Caitlin Kelley is currently the library director of Montague Public Library in Massachusetts, but she presented about her work on the Rockville Public Library project Vernon Walks: Promoting Health Literacy and Community Fitness in Vernon/Rockville. Caitlin talked about the importance of knowing your community. She shared the value of the Community Health Needs Assessments that are created by local hospitals across the country to learn about local health concerns when developing project ideas. The project offered a variety of approaches and opportunities to support health in their community from health literacy to fitness programming.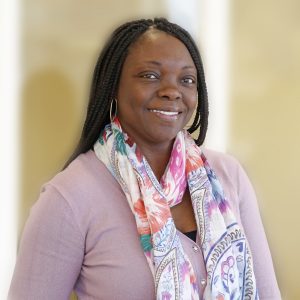 Heloise Nana is a Consumer Health Librarian as well as the Information and Adult Services Team Lead of the Ferguson Library. She talked about one of their funded projects, a Collection Equity Award -Taking Care of YOU: Multilingual Collection. Heloise discussed their purchase of materials on an array of health information topics in a variety of languages and formats. Heloise worked with her multilingual staff to select titles in a variety of languages, including Russian, Chinese, Spanish and English in formats such as print, CD, video and eBooks.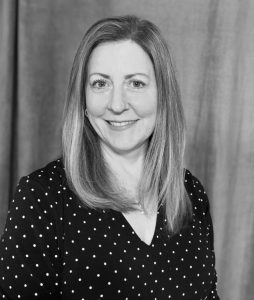 Susan Griffiths is the Director of Library Services at the North Haven Memorial Library. She discussed their project, Help with Managing COVID-19 Related Stress which featured a series of speakers. Sue shared about the highlights as well as the challenges of NNLM funding and health information outreach projects. She discussed adapting the project as needed when things did not go according to plan, but one of the key messages was the value of the ongoing resources that were developed or purchased for the project. The videos they created are still available on the library website and they utilize the smartboard they purchased multiple times each week!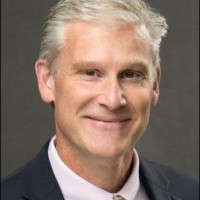 Douglas Lord is the Director of the Cyrenius H. Booth Library and CLA President. He discussed their project Get Healthy Newtown! Doug shared about the funding process, the value of NLM products and resources, as well as his experience working with the NNLM staff. Doug shared about their project which had many aspects, but particularly the videos they created around specific health observances and topics using MedlinePlus. He also shared about some of the resources purchased through the project that they are still finding useful for their library and community outreach.
Attendees asked great questions. NNLM was so pleased to hear the successes of the projects as well as the feedback on challenges that each library experienced as this gives us information to improve our processes. It is always inspiring to hear how each library has created a program to best meet the needs of their specific community. Our community partners know their communities best and NNLM loves to be able to support their good work. We are grateful to these members for partnering with us to share their good work and develop awareness of NNLM resources.
If you are interested in learning more about NLM resources for health outreach or NNLM funding, please reach out. We are always eager to hear from you!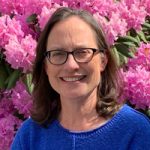 ABOUT benniefinch
Email author View all posts by benniefinch