Member Spotlight: Sunny Chung and Stony Brook University Health Sciences Library
Posted by benniefinch on November 6th, 2023 Posted in: Blog, Funded Project, NLM Resources, Weekly Newsletter

---
This article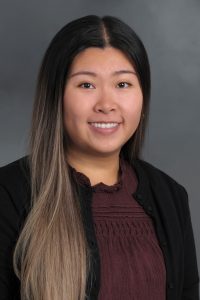 is based on an interview with Sunny Chung, Health Sciences Librarian at the Stony Brook University Health Sciences Library. The library is located in the health sciences academic area which is housed in the same building as the Stony Brook University Hospital. NNLM also had the opportunity to exhibit at the SBU Health Sciences Library Health Tech Fair in September, which Sunny coordinated.
As a child, what did you want to be when you grew up?
"As a child, I wanted to be a chef when I grew up. I really enjoyed baking with my mom and also loved to watch my grandma cook all day long when she babysat me."
Sunny also mentioned that there is a lot of science involved in cooking and she enjoys bringing in food to work or events.
Would you rather travel back in time to meet your ancestors, or to the future to meet your descendants?
Sunny shared that she would like to go back in time to understand some of the experience of the 1930's and 1940's in China and Taiwan and Hong Kong. Her grandfather lived through the Rape of Nanjing and Sunny would like to learn more about his experience. She also thinks this would help her understand more of the impact of Japanese culture on Taiwan.
Tell us about your position/institution?
"I work at Stony Brook University in Long Island, New York. We are the #1 public university in New York state and serve 26,000 students." Sunny reports that the Stony Brook University Hospital is also ranked one of the top 50 in the country. SBU has academic programs in Public Health, School of Medicine, Nursing, OT, and PT in their building. The campus also has a Dental program.
Sunny is the Liaison to the School of Nursing and the Program in Public Health. She works with baccalaureate, masters, advanced certification, DNP (Doctor of Nursing Practice), and Ph.D. nursing students.
Sunny also mentioned that Stony Brook is the hometown of Stan Lee.
What about your work do you most want to share with the NNLM community?
Sunny supports students in a variety of ways ranging from individual to university-wide. Her activities range from teaching classes and working with students, to special programming, to serving on Department and University committees. Sunny engages with students through embedded assignments in their classes, by providing training resources such as video tutorials, and in-depth research involvement. PhD students and DNP students have mentorship programs, and the library is invited to those kick-off meetings to share some of the resources of the library. Sunny also serves as the Chair of the Library's DEIA Team. The library is a welcoming space where many students gather, but they continue to think about the best ways to reach their students.
"I'm happy to say that since I joined the team, we have been hosting more events at the Health Sciences Library." Some of these events are Pet Therapy, bringing back the Health Tech Fair, and more.
Sunny was supporting the Pet Therapy sessions on the main campus and built relationships with both the pet therapy providers and the  Center for Prevention and Outreach. As she got to know these groups, they were able to bring some of these resources to the Health Science Library, such as the:
Green Dot – Bystander training
QPR- question, persuade, refer – to recognize warning signs that someone is suicidal and connect people with appropriate mental health care
Red Watch Band – overdose prevention for alcohol and opioid overdose
The Center for Prevention and Outreach also has a table at the library providing resources such as condoms, pads, and tampons.
Sunny also serves on the Nursing Science Council, led by Megan Doelger, Nurse Scientist . This group is made up of nurses and PhD students and they meet monthly to look at specific topics related to clinical practice. Sunny supports the research element of this group, helping to develop research questions, literature searching and helping to finalize search terms. Sunny has been pleased with some of the contributions to clinical practice that have come from their work such as reviewing catheter related infections and research on nursing work satisfaction in different settings.
Sunny worked with the Department of Nursing to host the Filipino American History Month Nursing Panel. There were over 95 attendees.
What special projects are you working on?
"I am working on an analysis of the reliability of the auto-cite button in Ovid and PubMed. My colleague Laurel Scheinfeld and I have been writing up a manuscript to share in JMLA about this."
Sunny serves on the Communications and Outreach Working Group for all of the SBU libraries. They work on marketing and social media. She is also creating a newsletter for Health Sciences Students in response to feedback for their library strategic plan, that students would like all the information about resources and events in one place.
Sunny is also helping her colleagues host the Human Library, an opportunity to talk with people about their lived experience. "Books" can be checked out for a 20-minute conversation that challenges a stereotype.
What is your favorite NLM resource?
"I like all of the workshops and webinars that are available through the NNLM. I'm currently working on my Data Services Specialization through MLA and a lot of the required classes are available for free through the NLM which is wonderful!"
What is one word that you would use to describe the NNLM?         Supportive
The Stony Brook University Health Sciences Library has been very involved with NNLM over the years.
In 2017, the NNLM funded their Dental Exhibit. There is a physical collection in the library and online content which provides information about the specific items displayed. The interactive board allows one to search for the item of interest to learn more. The project launched the exhibit April 3rd, 2018 and you can read more about their project.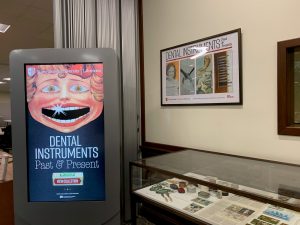 Sunny shared that during the SBU Weeks of Welcome in September for incoming students, each year she leads a tour to the Health Sciences Library and enjoys sharing about the dental exhibit.
While not an NNLM funded project, when Sunny was a student at Queens College for her MLIS program, she interned with Stony Brook University Health Science Library and participated in a project called the Stony Brook Medicine Healthy Libraries Program (HeLP).  This was a partnership with the Suffolk County Libraries and was mentioned in my post about Sal Filosa from the Port Jefferson Free Library. This multidisciplinary team with students from library science, social work, public health, and nursing spent time in libraries to support patrons through activities such as blood pressure monitoring, supporting health information access, and connecting patrons with resources. Through tabling, the interprofessional team got to know groups of library patrons and were able to provide information and presentations to support specific health issues.
The NNLM also had a great experience interacting with library staff and students at the Health Tech Fair. This event hosted organizations who provide health related technology and health information, from vendors to the simulation lab, the LILRC, Office of Prevention and more. During this time I learned about the previously NNLM funded project – "What the Health" a train the trainer series provided by library staff to Suffolk County Library staff. I also was able to meet with students, ranging from undergraduates to PhD students, university employees and medical professionals. It was a well-attended event and great opportunity to see this busy library and share about resources from the National Library of Medicine and the NNLM. You can see more here in Sunny's post about the event.
What is the coolest thing about your library/organization/state/etc.?

"My team."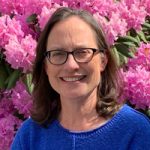 ABOUT benniefinch
Email author View all posts by benniefinch