Consumer Health Minute: MedlinePlus Genetics
Posted by Carolyn Martin on September 4th, 2020 Posted in: Health Literacy/Consumer Health, News from NLM
Tags: consumer health, genetic diseases, genetic health literacy, genetic resources, genetics, genomic health literacy, genomics
---
Genetics Home Reference has now become part of MedlinePlus and is available in the "Genetics" section.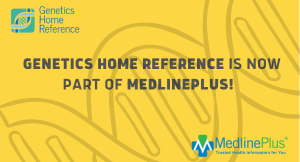 Just like the resource, Genetics Home Reference, MedlinePlus includes over more than 1,300 genetic conditions and 1,475 genes, all of the human chromosomes, and mitochondrial DNA (mtDNA). The information is organized in much the same way for easy navigation.
Also carried over is the popular genetics primer, 'Help Me Understand Genetics", which offers basic explanations of how genes work and how mutations cause disorders, as well as current information about genetic testing (including direct-to-consumer), gene therapy, genetics research, and precision medicine.
What you won't find, are the classroom resources which were a collection of resources linked from a variety of organizations and institutions to Genetics Home Reference. If you would like to quickly save these links, Genetics Home Reference will still be available until October 1, 2020.
When your patrons and customers come to you for information about genetics, turn to MedlinePlus Genetics section to access quality genetics information.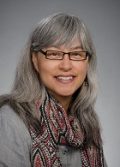 ABOUT Carolyn Martin
Carolyn Martin is the Consumer Health Coordinator for the NNLM Pacific Northwest Region. She works with various libraries and community organizations to increase health literacy in their communities.
Email author Visit author's website View all posts by Carolyn Martin