Announcing September NNLM Reading Club: Recovery Month!
Posted by Michele Spatz on August 31st, 2022 Posted in: Consumer Health, Health Literacy, Health Observances, News from NNLM, Public Libraries, Substance Misuse
Tags: Addiction & Recovery, consumer health, health literacy, National Health Observances, NNLM Reading Club, public library, Substance Use Disorders
---
The non-profit Faces and Voices of Recovery celebrates Recovery Month each September. In concert with their effort and that of NNLM's Substance Use Disorder Interest Group, this month's NNLM Reading Club focuses on recovery from substance use. Recovery Month's theme is "Every Person. Every Family. Every Community" because recovery is for everyone.
The NNLM Reading Club explores substance use recovery from several different perspectives. For information on each of our three featured books, free downloadable book club discussion guides, customizable promotional materials and more, visit NNLM Reading Club Recovery Month.
Keri Blakinger, author of "Corrections in Ink: A Memoir," always lived at full throttle. As a youth she threw herself into competitive figure skating with an all-consuming passion that led her to nationals. But when her skating career abruptly ended, that same intensity turned self-destructive. For nine years Keri ricocheted among dark places: living on the streets, selling drugs and sex, shooting up between classes while struggling toward a degree at Cornell. Then, one cold day in her senior year, police caught her with a Tupperware full of heroin. Her arrest made the front page and landed her behind bars for nearly two years. In the Twilight Zone of New York's prisons, Keri grappled with her missteps as she sought a sober path. This galvanizing memoir is about second chances and redemption for those who have been cast aside.
Jesse Thistle describes loss and recovery in his memoir, "From the Ashes: My Story of Being Indigenous, Homeless, and Finding My Way." Abandoned as children, Jesse and his two brothers lost all they knew when placed in foster care. The children later joined their paternal grandparents, whose "tough-love" attitude offered little solace. Worse, the ghost of Jesse's drug-addicted father haunted the family. Jesse began a self-destructive cycle of addiction and petty crime, leading to more than a decade of living on the streets. He realized he would die unless he turned his life around. Through perseverance and newfound love, he regained the warm embrace of his Indigenous culture and family.
In his groundbreaking memoir, "The Weight of Air: A Story of the Lies about Addiction and the Truth about Recovery," David Poses recounts his struggle to overcome mental illness and addiction. By age 19, he'd been through medical detox, inpatient rehab, 12-step programs and a halfway house. He saw his drug use as a symptom of depression, but experts insisted addiction itself was the problem. Over the next 13 years, he relapsed often, drowning in guilt, shame and secrets, until an evidence-based treatment not only saved his life but helped him thrive. With grit, humor and brutal honesty, David exposes the danger in traditional recovery models: they actually increase stigma and the risk of overdose, relapse, and death.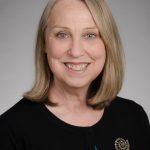 ABOUT Michele Spatz
Michele is the NNLM Region 5 Outreach and Engagement Coordinator. She has extensive experience providing consumer health information and a passion for health literacy. Michele truly believes, "Because of you, Libraries Transform.®"
Email author Visit author's website View all posts by Michele Spatz