Consumer Health Minute: CSLP and Summer Reading
Posted by Carolyn Martin on January 14th, 2020 Posted in: Health Literacy, News from NNLM, Public Libraries
Tags: consumer health, library programming, public library, reading
---
Already thinking about your library's summer reading program? Well, so is the National Network of Libraries of Medicine (NNLM). The NNLM has partnered with the Collaborative Summer Library Program (CSLP) to add a healthy aspect to your library's summer reading program.
NNLM and CSLP partnership began in 2018 which resulted with the first program manual for the 2019 theme, "A Universe of Stories". The manual included activities such as making stardust playdough and making food for space.
This year's theme, "Imagine Your Story!" and NNLM has put together a number of activities related to all types of stories while learning about health. Libraries can integrate the tooth fairy myth with the activities highlighting the importance of dental health. Hold a healthy eating book club using Jack and the Beanstalk or Stone Soup for inspiration.  A program focusing on germs hand-washing after a Sick Simon storytime.  NNLM's programming sheets include planning preparation tips as well as additional resources.
Learning about how to be healthy through stories and fun activities is a great way to encourage your patrons to improve their health. Visit the NNLM Health Programming for Summer Reading web page today!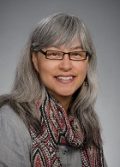 ABOUT Carolyn Martin
Carolyn Martin is the Outreach and Education Coordinator for the NNLM Region 5. She works with various libraries and community organizations to increase health literacy in their communities.
Email author View all posts by Carolyn Martin