Consumer Health Minute: Health Literacy Month
Posted by Carolyn Martin on September 19th, 2019 Posted in: Health Literacy, Health Observances, Public Health
Tags: consumer health, health literacy, National Health Observances
---
October is just around the corner which also happens to be Health Literacy Month. Health literacy is so important when it comes to our health. We need to be able to understand how and when to take medication, talk with our healthcare providers, understand test results, navigate our way through the healthcare system, and know how to find relevant and quality health information. Our patrons and communities also need to increase their health literacy. How can you help?
The American Library Association and the National Network of Libraries of Medicine have partnered through the Libraries Transform public awareness campaign and have created a Health Literacy Toolkit for free. All you have to do is create a free account and you can have access to the toolkit where you can obtain program ideas, download templates for posters and bookmarks, and social media graphics.
MedlinePlus includes a health topic web page focusing on health literacy. Information here will lead you to a variety of resources to provide more understanding of health literacy and tools to provide to your patrons to use to understand medical terminology, how to communicate with their physician, and much more.
Helen Osborne has been a health literacy champion for many years and has created a website devoted to health literacy. She has written a Health Literacy Handbook: The Event Planning Guide for Health Literacy Advocates.  You can request a PDF of this handbook as you plan events around health literacy.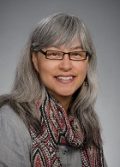 ABOUT Carolyn Martin
Carolyn Martin is the Outreach and Education Coordinator for the NNLM Region 5. She works with various libraries and community organizations to increase health literacy in their communities.
Email author View all posts by Carolyn Martin