Explore Health Literacy with the NNLM Reading Club
Posted by Michele Spatz on October 1st, 2019 Posted in: All of Us, Blog, Health Literacy, Health Observances, News From NNLM PNR, Public Libraries
Tags: All of Us, consumer health, health literacy, National Health Observances, public library
---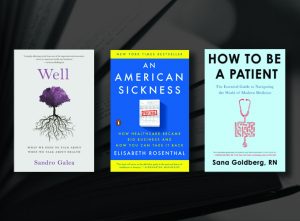 Because it can be challenging to find a compatible health provider, choose health insurance coverage, or understand medical terms, organizations have been observing October as Health Literacy Month since 1999. It is a time to bring attention to the importance of making health information easy to understand and making the health care system easier to navigate. But you do not have to wait until October. Any time is a good time to become a more informed health consumer.
When it comes to your health, you are your own best advocate. The NNLM Reading Club has selected three books to help you become more knowledgeable and informed:
Well: What We Need to Talk About When We Talk About Health by Sandro Galea
An American Sickness by Elisabeth Rosenthal
How to be a Patient by Sana Goldberg, RN
To learn more about each of these titles and to download book discussion guides, promotional materials and corresponding health  information resources, or to apply for a free NNLM Reading Club Book kit, visit the Book Selections and Health Resources: Health Information.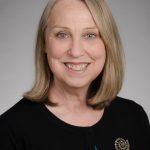 ABOUT Michele Spatz
Michele is the NNLM Region 5 Outreach and Engagement Coordinator. She has extensive experience providing consumer health information and a passion for health literacy. Michele truly believes, "Because of you, Libraries Transform.®"
Email author Visit author's website View all posts by Michele Spatz