Consumer Health Minute: Receiving Updates of New NNLM Classes
Posted by Carolyn Martin on June 22nd, 2022 Posted in: News from NNLM Region 5, Training & Education
Tags: online classes, online education, professional development, training
---
A few months ago, I posted about how to create an NNLM individual user account. Creating this free account allows you to register for our free classes and webinars more easily. It also keeps track of the classes you've registered for which can be helpful when you apply for the Medical Library Association specializations or for your own required professional development.
You can visit the NNLM scheduled classes webpage for upcoming classes and webinars. However, we've reinstated the feature where you can receive a weekly email notifying you of these new sessions. How do you do this? Follow the steps below:
Log into your NNLM user account (or create a free account, if you don't already have one).
After logging in, click on Update My Profile.
Scroll down the page and click the button labeled Edit My Account Settings.
Scroll down the page until you see the Digest Subscriptions section.
Check the box next to New Classes from the Network of the National Library of Medicine.
While you're there, set your time zone, so event information will display in your local time.
Click the Save button.
Not required, but staying logged in on the NNLM makes it quicker and easier to register.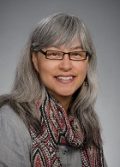 ABOUT Carolyn Martin
Carolyn Martin is the Outreach and Education Coordinator for the NNLM Region 5. She works with various libraries and community organizations to increase health literacy in their communities.
Email author View all posts by Carolyn Martin