Help NNLM Improve its Funding Process
Posted by Nancy Shin on March 25th, 2021 Posted in: Funding
Tags: Funding, NN/LM, questionnaire
---
The Network of the National Library of Medicine (NNLM) is requesting feedback regarding our funding process. Whether you have applied for funding through NNLM or not, your feedback will be valuable in helping us continuously improve our funding program.
Please consider taking 10 minutes to fill out the following questionnaire.
The questionnaire will remain open until March 31, 2021. 
Thank you for your time!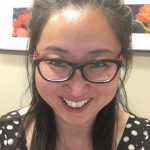 ABOUT Nancy Shin
I received my Bachelor of Science in the Integrated Sciences majoring in medical genetics and animal biology from the University of British Columbia (UBC). I also graduated from UBC's esteemed MLIS program with a focus on health librarianship. In 2018, I was the Research Data Management Sewell Fund Fellow for the Technology Incubator at Washington State University. Currently, I'm the NNLM Region 5's Outreach and Data Coordinator for the University of Washington's Health Sciences Library. In my spare time, I enjoy photography, drawing, cooking and baking, and travelling the world!!!
Email author View all posts by Nancy Shin