Next NNLM Listens – Data for Everyone!
Posted by Michele Spatz on January 31st, 2022 Posted in: Blog, Data Science, News from NNLM Region 5
Tags: Data_Science, NNLM Region 5 Listens Session
---
Please join us for our NNLM Region 5 Listens Session on Tuesday, February 15, 2022 from 3:00 p.m. – 4:00 p.m. PST | 2:00 p.m. – 3:00pm AKST | 1:00 p.m. – 2:00 p.m. HST | Noon – 1:00 p.m. SST (American Samoa) | February 16, 9:00 a.m. – 10:00 a.m. ChST (Guam).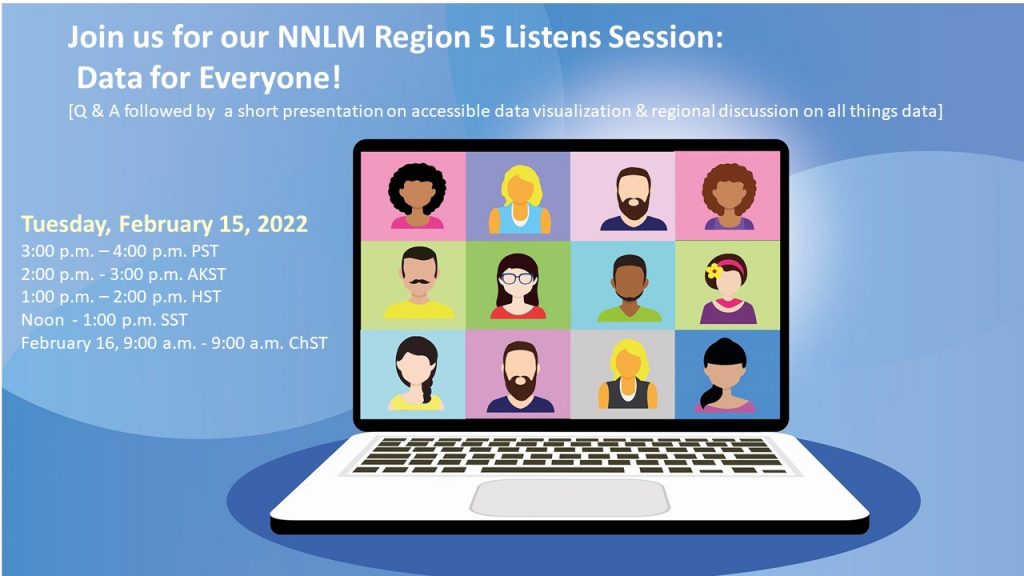 Our February discussion topic is – Data for Everyone! Nancy Shin, NNLM Region 5's Outreach and Data Coordinator will give a short presentation on Accessible Data Visualizations and respond to your questions about data.
Registration is required to join the NNLM Region 5 Listens Session. Registration is free. Register here!
Please note: you must have a free NNLM User Account to Register for the Listens Session. Need help creating your account? Click here for easy-to-follow instructions.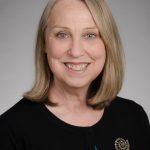 ABOUT Michele Spatz
Michele is the NNLM Region 5 Outreach and Engagement Coordinator. She has extensive experience providing consumer health information and a passion for health literacy. Michele truly believes, "Because of you, Libraries Transform.®"
Email author Visit author's website View all posts by Michele Spatz