NIH Releases Strategic Plan for Diversity, Equity, Inclusion and Accessibility
Posted by Liz Morris on March 22nd, 2023 Posted in: Equity Diversity Inclusion, News from NIH, News from NLM

---
We're sharing below the full text of an announcement to NNLM regarding the recently released NIH Strategic Plan for Diversity, Equity, Inclusion and Accessibility (DEIA). We hope this resonates with your own organizational efforts to support equitable access to health information.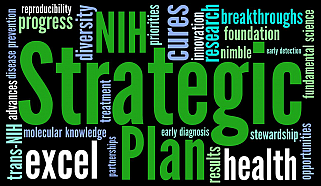 Dear Colleagues:
On March 20, 2023, the National Institutes of Health issued its Fiscal Years 2023-2027 NIH-Wide Strategic Plan for Diversity, Equity, Inclusion, and Accessibility (DEIA). Harmonized with the 2021-2025 NIH-Wide Strategic Plan, the plan articulates NIH's commitment to embracing, strengthening, and integrating DEIA across all agency activities. The plan will guide actions across the agency in a transparent and accountable manner to achieve NIH's vision of being a people-centered organization where all feel a sense of belonging when advancing the NIH mission.
The plan organizes NIH's DEIA priorities in three key areas or objectives to address DEIA in NIH's operations, its workforce, and in the research it supports. Across all these priorities, NIH emphasizes three crosscutting themes—promoting transparency, communication, and engagement; fostering sustainable change; and harnessing data.
Here at NLM, the IDEA Council, whose effort align with all aspects of the NIH-Wide Strategic Plan for DEIA, is working to advance staff and management efforts to bring about a future where all people feel empowered to use their gifts and talents to advance the NLM mission. The Racial and Ethnic Equity Plan, for example, targets the cross-cutting themes of harnessing data; fostering sustainable change; and promoting transparency, communication and engagement. Furthermore, staff members across NLM are working on initiatives to promote and foster workplace quality, unbiased presentation of the literature, and equity in research.
We are grateful for the input from the community received through our request for information. We received many insightful responses, which were considered in the development of the plan. We invite you to read the plan and share with your constituents.
Sincerely,
Patricia Flatley Brennan, RN, PhD
Director
National Library of Medicine
National Institutes of Health
US Department of Health and Human Services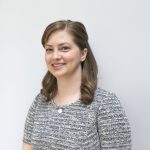 ABOUT Liz Morris
Liz Morris is an Outreach & Access Coordinator with NNLM Region 5. She believes accessible and reliable health information is critical to promote health literacy and improve health equity. She's particularly interested in medical humanities and translational science.
Email author View all posts by Liz Morris