NIH Preprint Pilot Update
Posted by Emily Hamstra on December 15th, 2022 Posted in: News from NIH, News from NLM

---
Posted on behalf of NLM Director, Dr. Patti Brennan and Dianne Babski, Associate Director for Library Operations
The National Library of Medicine (NLM) announced yesterday that the first phase of the NIH Preprint Pilot, a project of NLM, has been successful in accelerating and expanding broad discovery of publicly funded research results on preprints relating to the COVID-19 pandemic. As you may remember, Phase 1 of the preprint pilot was launched to test the viability of making preprints resulting from NIH-funded research searchable in PubMed Central (PMC) and, by extension, discoverable in PubMed.
The success of the pilot in increasing the discoverability of preprints reporting on NIH-funded COVID-19 research has encouraged NLM to extend the pilot in early 2023 to preprints across the spectrum of NIH-funded research topics.
NLM will monitor progress with the Phase 2 pilot to determine by the end of 2023 whether the success with preprints for COVID-19 translates to the broader scope of NIH-funded research and merits ongoing efforts.
We look forward to continuing to work with you and other NLM stakeholders to expand the discovery of NIH-supported research.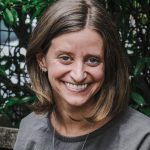 ABOUT Emily Hamstra
Emily Hamstra is the Assistant Director of NNLM Region 5.
Email author View all posts by Emily Hamstra