NNLM at ALA Midwinter
Posted by Carolyn Martin on January 22nd, 2019 Posted in: Health Literacy, News from NNLM, News From NNLM PNR, Public Libraries, Training & Education

---
Are you attending he ALA Midwinter Meeting in Seattle this week? The NNLM Pacific Northwest Region will be there.
We'll be in the exhibit hall as the National Library of Medicine, booth #605
Stop by and learn more about the National Library of Medicine resources as well as the outreach services of the National Network of Libraries of Medicine. Coordinators from several of our regional offices across the country will be staffing the booth where you can chat with us face-to-face. Bring your questions, view a demo, and pick up a Libraries Transform health literacy poster.
Implicit Bias, Health Disparities and Health Literacy: Intersections in Health Equity
This pre-conference session is already full but for those attending, this is a wonderful opportunity to learn about health equity through experts in the field as well as the work NNLM does regarding health literacy. This session is through NNLM and ALA's Office for Diversity, Literacy and Outreach Services.
Public Libraries as Partners in Healthy Communities
This session is open for anyone to attend. Bobbi Newman from the NNLM Greater Midwest Region and Carolyn Martin from the Pacific Northwest Region, will be co-presenting about how public libraries can get started in providing health outreach in their communities with programming and health information. Saturday, January 26 from 4;30 – 5:30, room 608 at the Washington State Convention Center.
See you soon in Seattle!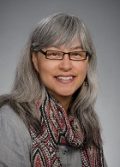 ABOUT Carolyn Martin
Carolyn Martin is the Outreach and Education Coordinator for the NNLM Region 5. She works with various libraries and community organizations to increase health literacy in their communities.
Email author View all posts by Carolyn Martin