September is National Preparedness Month
Posted by Carolyn Martin on August 28th, 2018 Posted in: Emergency Preparedness, Health Observances, Public Health
Tags: disaster preparedness
---
September is National Preparedness Month and provides an opportunity to remind us that we all must prepare ourselves and our families now and throughout the year. This NPM will focus on planning, with an overarching theme: Disasters Happen. Prepare Now. Learn How.

Take time to learn lifesaving skills − such as CPR and first aid, check your insurance policies and coverage for the hazards you may face, such as flood, earthquakes, and tornadeos. Make sure to consider the costs associated with disasters and save for an emergency. Also, know how to take practical safety steps like shutting off water and gas.
Ready.gov has provided weekly themes throughout the month of September including the National Day of Action on September 15. Videos, social media, graphics are all provided to help you and your communities to be better prepared in advance.
Here are this year's weekly themes:
Week 1: Sept 1-8           Make and Practice Your Plan
Week 2: Sept 9-15         Learn Life Saving Skills
Week 3: Sept 16-22       Check Your Insurance Coverage
Week 4: Sept 23-29       Save For an Emergency
In addition, Ready.gov provides information for youth to know that they too can play an important role before and during a disaster and MedlinePlus has you covered for both preparation and recovery.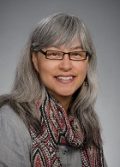 ABOUT Carolyn Martin
Carolyn Martin is the Outreach and Education Coordinator for the NNLM Region 5. She works with various libraries and community organizations to increase health literacy in their communities.
Email author View all posts by Carolyn Martin