NNLM Reading Club 2018-2021 Collection Now Available
Posted by Darlene Kaskie on October 19th, 2021 Posted in: Blog

---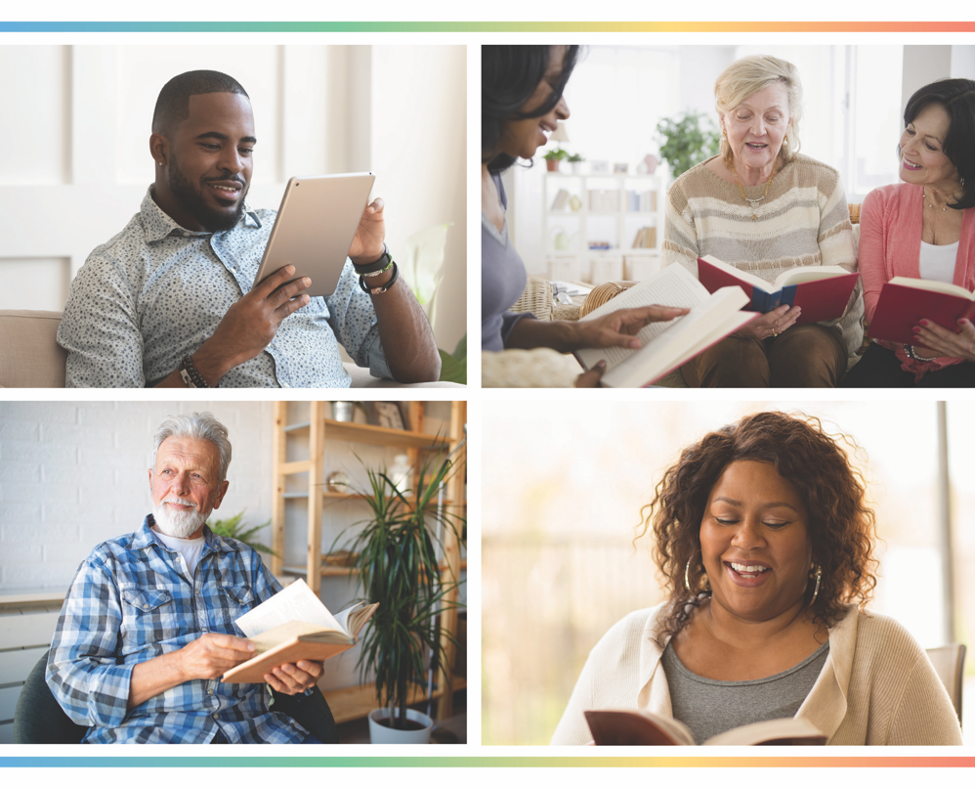 Reading has health benefits. Different studies report that it improves memory, enhances empathy, and reduces stress. Reading also is a fundamental way to acquire knowledge, so it stands to reason that reading different health topics can help people make informed decisions about their own health and the health of their loved ones and reduce the stigma surrounding some diseases and health conditions.
From November 2018 through April 2021, a small team of consumer health librarians selected books to align with the priority health topics of its sponsoring agency, the NNLM All of Us Community Engagement Network, which was funded by a partnership between the National Library of Medicine and the NIH All of Us Research Program.
To capture different interests, a variety of genres were considered: fiction, nonfiction, memoirs, graphic medicine, and young adult. Books also were reviewed based upon the following criteria:
Author or book is award-winning or a national bestseller
Book reviews or reader ratings are consistent and positive
Diverse voices are represented
Titles are published or reprinted within the current five years; exceptions are classics
Publications are available in another format such as audio, e-book, or large print
Reading guides or book discussions are made freely available
We invite you or your group to read one or all the 78 titles from the 21 topics found at NNLM Reading Club. And for added convenience, you can download the entire title list using the new NNLM Reading Club 2018-2021 Collection. The document includes book descriptions, discussion guides, and health information.
ABOUT Darlene Kaskie
Darlene Kaskie, MLS, is a Community Engagement Coordinator for Region 6 of the Network of the National Library of Medicine. She connects libraries to community health partners and provides training and funding to help communities access quality health information. She has her Consumer Health Information Specialization (CHIS) from the Medical Library Association. When she is not advocating for health literacy, she is scoring colleges for her high school senior.
Email author View all posts by Darlene Kaskie