Funding Announcement: Help Spread Trustworthy Health Information in Your Community
Posted by Miles Dietz-Castel on January 28th, 2022 Posted in: Blog, Funding

---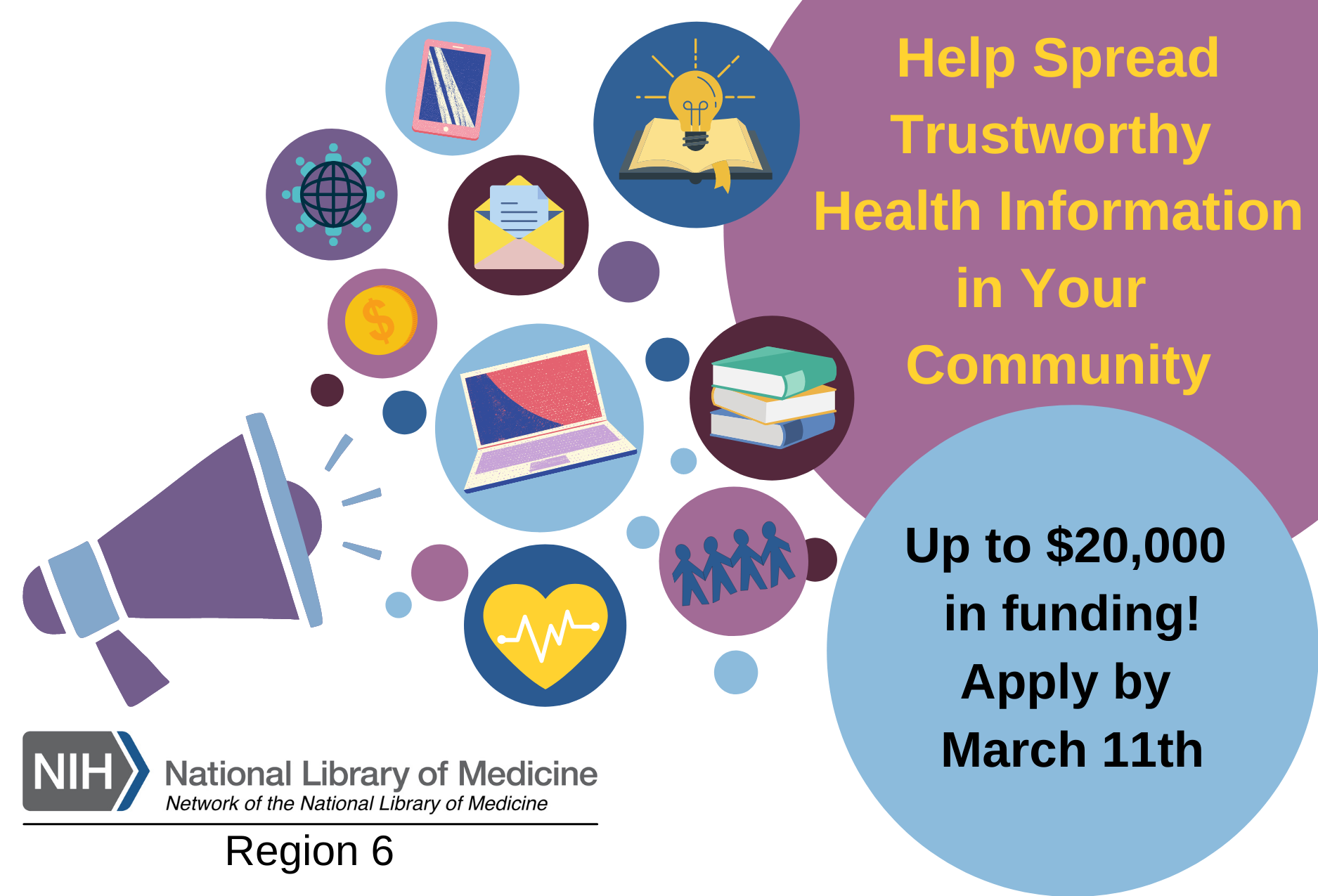 Region 6 is pleased to announce new funding opportunities for Year 2 of our cooperative agreement with the National Library of Medicine (NLM).
The Health Information Outreach Award is to improve health literacy and increase health equity through engagement and training for health information.
The award can be used to support:
Instructional design and training of evidence-based health resources and information for workforce development
Public or consumer outreach and engagement for awareness, evaluation, use, and understanding of credible health information including MedlinePlus or PubMed but not limited to the National Institutes of Health and the National Library of Medicine resources
Online health information access and digital literacy skills training.
---
Two additional awards include the Research and Data Outreach Award and the Student Development Award. Period of performance for these awards is May 1, 2022 – April 30, 2023. Deadline to submit is March 11, 2022. For more information, please contact Darlene Kaskie, Region 6 Engagement Coordinator, darlene-kaskie@uiowa.edu.
You must login to nnlm.gov in order to apply. Create an NNLM User Account if needed.
ABOUT Miles Dietz-Castel
Email author View all posts by Miles Dietz-Castel