How PubMed Works in April 2022
Posted by Miles Dietz-Castel on March 14th, 2022 Posted in: Blog, Member Services, NLM Resources, Public Health, Training
Tags: Education/Training, PubMed
---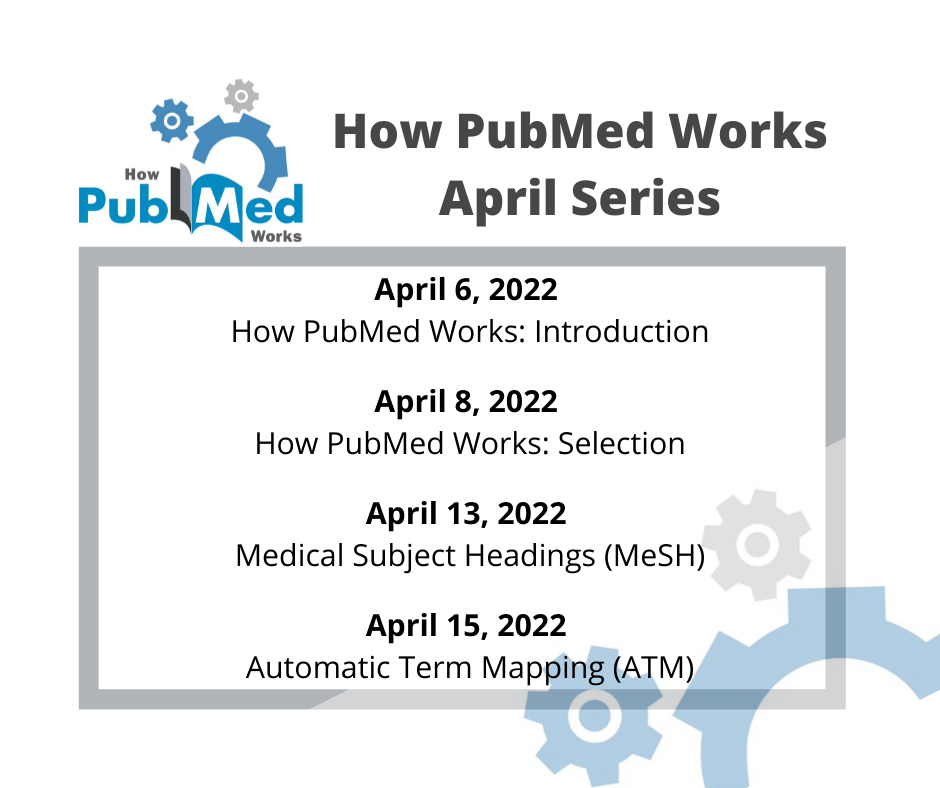 Please join NNLM for the upcoming, 4-part series in April 2022 called How PubMed Works. How PubMed works (HPW) is divided into 4 unique sessions. You can sign up for one, some or all.
The dates and links for each session are below. All sessions are held in WebEx.
April 6, 2022 Introduction
April 8, 2022 Selection
April 13, 2022 Medical Subject Headings (MeSH)
April 15, 2022 Automatic Term Mapping (ATM)
If you're unable to attend, we will be recording the sessions. If you'd like to take an on-demand version of How PubMed Works instead, you can register for the Moodle version of the class.
ABOUT Miles Dietz-Castel
Email author View all posts by Miles Dietz-Castel