Funding Spotlight – Year 2 Award Recipients
Posted by Miles Dietz-Castel on May 27th, 2022 Posted in: Funding
Tags: Funding, health information outreach
---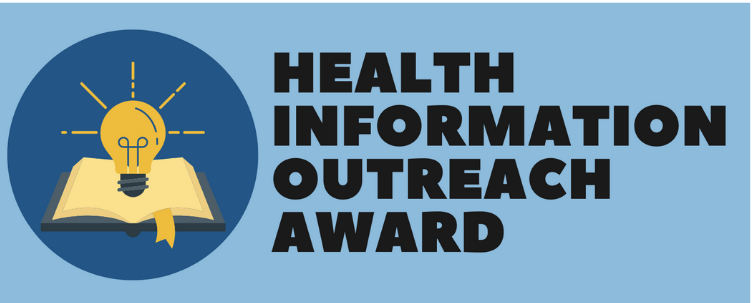 Region 6 of the Network of the National Library of Medicine is pleased to announce the five Health Information Outreach subawards for the 2022-2023 performance period. The purpose of the Health Information Outreach Award is to improve health literacy and increase health equity through engagement and training for health information.
Central Ohio Hospital Council – Led by Jeffrey Klingler
This project, "Health Information Translations", will maintain and update titles on the Health Information Translations (HIT) website. Health Information Translations (HIT) is a website for low-literacy health information translated into multiple languages. Currently, there are 374 titles on the HIT site, totaling 3,552 separate documents. Funding will support in conducting clinical reviews of at least eight titles in need of review based on clinical practice or patient safety changes; and update the existing translations of these reviewed titles. If funding permits, additional language may be added.
Richland Public Health – Led by Julie Chaya
"Addressing Pediatric Dental Health Equity & Literacy in the Public Libraries" aims to expand a current county-wide pediatric dental health backpack initiative for youth between the ages of 0-18 and their parents/guardians in Richland County, Ohio. Funding will support education on pediatric dental health topics for Mansfield Richland County Public Library and the Richland County community. The project has also built-in support to create an accessible pediatric dental health web resource.
Southern Illinois University School of Medicine Library – Led by Adam Roloff
The "Wellness Kits for Public Libraries" project provides public libraries with medical reference and health literacy materials for distribution to their users. Material consists of quality and age-appropriate medical reference books for children and adults, as well as resource brochures and workbooks from the NLM and NIA. Funding will support up to 30 Wellness Kits to public libraries in the Springfield, Illinois area.
Twin Cities PBS – Led by Lillian McDonald
"TPT NOW Health & Safety Voice-Over Infographics" project will work with NNLM to identify topics through MedlinePlus to create a series of voice-over infographics around 3 culturally relevant health topics. These infographics will be produced in 4 languages (English, Spanish, Hmong, and Somali) and be shared across its 24/7 broadcast, online streams, and hub of cultural media outlets that directly reach Latinx, Hmong and Somali communities in the Twin Cities area.
UIC College of Nursing-Urbana Campus – Led by Krista Jones
We are excited to work with UIC College of Nursing-Urbana Campus again on Phase 5 of their "Nursing Experts: Translating the Evidence" project. This project aims to advance the care of individuals in communities across the state of Illinois and NNLM Region 6 as nurses and public health professionals become educated in how to apply evidence to clinical decision making through the development and promotion of the NExT online training module.
ABOUT Miles Dietz-Castel
Email author View all posts by Miles Dietz-Castel