Call for 2017-2018 Award Reviewers
Posted by NNLM Region 7 on March 2nd, 2017 Posted in: Announcements

---
NNLM NER is looking for local health science information professionals to help review applications for the 2017-2018 NNLM NER funding cycle.
Reviewers will be asked to read 2-5 award applications and score them using predetermined criteria. Information about how to score and what is needed will be provided to all reviewers.
This is a wonderful opportunity to learn about projects going on throughout New England and providing a service to fellow organizations.
Please note, there is a shorter turn around need this year. Reviewers will get the applications to review around April 10th. Reviews will need to be completed by April 19th.
If you are interested in participating or have any questions, please contact Martha Meacham
Martha.meacham2@umassmed.edu – 508-856-1267
Your support of the award process, New England organizations, and NNLM NER is very appreciated.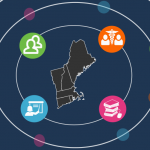 ABOUT NNLM Region 7
Network National of Libraries of Medicine, Region 7
Email author View all posts by NNLM Region 7