Science Boot Camp 2017 – Scholarship Recipient Blog Post 5
Posted by Martha Meacham on September 18th, 2017 Posted in: Commentary
Tags: bootcamp, Data, eScience, science
---
This is the fifth blog post in a series authored by individuals who received scholarships to attend the 2017 Science Boot Camp held at the University of Massachusetts – Amherst on June 14-16, 2017. Please watch for more posts about this event and from scholarship recipients in the upcoming weeks. Read the first post here, second post here, third post here, and forth post here.
~~~~~~~~~~
This past June I was one of the recipients of a scholarship to the Science Boot Camp for Librarians, which was held this year at UMass Amherst.  My favorite parts of attending the Boot Camp were touring the campus and meeting fellow science librarians.
I really enjoyed visiting the greenhouses and hearing about how the caretaker finds the best spots in the greenhouses for the many plant types.  In addition, I especially enjoyed the tour of the digital media center in the library.  I thought it was fantastic that students have access to sound booths, an HTC Vive for VR, green screen rooms, and many 3D printers!  Yuntian Hu, the Digital Media Lab supervisor provided an excellent overview of the types of objects students print out on 3D printers.
From the researchers, Jon Woodruff gave an excellent talk about his research on flooding in New York harbor and how now disappeared oyster beds used to offer better protection from tidal surges caused by storms.   Wilmore Webley gave an excellent overview of biomedical research, its importance, and its recent innovations and discoveries.  Finally, Michele Markstein gave a more detailed description of her research with drosophila, or fruit flies.
In closing, I thought there were several valuable things I learned from science boot camp.  First of all, it was a great opportunity to learn about my colleagues work.  Secondly, I enjoyed visiting the campus library and science-related spaces.  Finally, it was excellent to hear about research and work in the fields of math, statistics, the geo sciences, and biomedical research.
—– Renee Walsh —–
~~~~~~~~~~
For more about this Science Boot camp or upcoming event, please visit this year's website, or contact anyone in the NNLM NER office.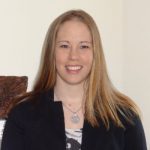 ABOUT Martha Meacham
Associate Director of the National Network of Libraries of Medicine, New England Region
Email author Visit author's website View all posts by Martha Meacham