Everett Haitian Community Center hosts Panel Discussion
Posted by Margot M on April 28th, 2018 Posted in: Public Health
Tags: Health Literacy, HealthReach, mental health
---
On a rainy Sunday afternoon, I pulled my roll luggage into a church basement on the Everett/Chelsea line in Massachusetts. I had MedlinePlus materials, printouts from HealthReach, laptop, iPhone and my National Library of Medicine table cover. I heard the congregation singing in the chapel upstairs. Our Lady of Grace celebrates Mass in Haitian Creole on Sundays at 12:30pm. On this day, the Everett Haitian Community Center (EHCC) hosted a panel discussion on legal rights and responsibilities for those with Temporary Protected Status, and the impacts of stress on mental and physical health. All members of the panel focused on telling the congregation where they could access free, reliable assistance. An interpreter translated all comments into Haitian Creole.
The discussion was moderated by EHCC's Reverend Myrlande DesRosiers and was interpreted by Kam Sylveste. Father James Barry welcomed us to Our Lady of Grace, and Everett City Councilor Michael McLaughlin reiterated Fr. Barry's sentiment that we all are learning from each other at this event.  Boston City Councilor Ayanna Pressley spoke of her commitment to those living with uncertainty. Temporary Protective Status (TPS) ends for Haitians on July 22, 2019.
Sabrineh Ardalan, Professor at Harvard Law School, warned the congregation about immigration scams. She urged everyone to contact the Harvard Immigration and Refugee Clinical Program for referrals to reliable immigration lawyers. Alex Prie, Coordinator of Somerville's Immigrant Providers Group, spoke about available health care services. He acknowledged the impacts of stress on mental and physical health. I spoke about accessing health information in English, French and Haitian Creole from MedlinePlus. I demonstrated how to use MedlinePlus on a laptop and a phone. MedlinePlus draws most of its multilingual materials from HealthReach. In addition, I talked about the role of public libraries in assisting those without computer or internet access.
After the panel discussion, I distributed bilingual stress-related health information. I located these topics in HealthReach: violence in the home, suicide prevention, asthma triggers, diabetes management, and the benefits of exercise and mindfulness meditation.
HealthReach
The website MedlinePlus.gov is available in English and Spanish. For other languages, MedlinePlus taps into HealthReach. Developed by the National Library of Medicine, HealthReach collects print and video resources from U.S. Federal and state government agencies, as well as from major organizations such as the World Health Organization. HealthReach works to incorporate materials created by hospitals, clinics, community health centers, and voluntary organizations who serve people with limited English proficiency. Many of the materials are bilingual. The English-language versions are easy-to-read.
Community-based organizations and health care centers might be interested in submitting translated health print materials and/or videos. HealthReach will want to know the copyright status, type of resource and contact information.
HealthReach will be discontinuing the "Provider Information" materials due to low usage.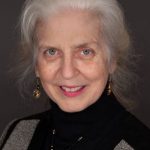 ABOUT Margot M
Email author View all posts by Margot M