Focused Outreach to Bangor (ME) Public Library
Posted by Margot M on December 8th, 2018 Posted in: Funded Project
Tags: Focused Outreach, mental health, public libraries
---
Last June, I took a drive up to Bangor, Maine to set the groundwork for this year's Focused Outreach work. NNLM NER is putting the spotlight on the work of Bangor-area librarians for 2018-2019.
We interviewed nine librarians at various Maine locations, including two hospital libraries, two urban libraries, two rural libraries, a community college library and a state library. We looked at data from the U.S. Census, Annie E. Casey Foundation, Robert Woods Johnson Foundation, local newspapers and local community health needs assessments. Bangor-area librarians identified these health priorities: mental health; disability; substance use; sexual abuse; violence; trauma; poverty and suicide. Data supported these reports, and revealed concerns about child welfare, obesity, alcohol-impaired driving and sexually transmitted infections.
Upon recommendation of library personnel, NNLM NER funded staff training on homelessness for Bangor Public Library. Additionally, we conducted PubMed training specifically for academic and hospital libraries in Maine, and will cover the costs of twelve new iPads for the library at Eastern Maine Community College.
Staff Training at Bangor Public Library
I returned to Bangor on Dec 4, 2018 to attend the staff training at Bangor Public Library. Josh D'Alessio, from Penobscot Community Health Care, opened the morning by saying that libraries and homelessness go together like peanut butter and jelly. I found this to be a lighthearted approach to starting the conversation about the challenges of serving vulnerable populations. Josh gave us a clear and succinct history of homelessness in the United States. He talked about Maine's current plans to address issues surrounding homelessness.  Much of this involves coordination of services. Public libraries are important community partners in this effort.
Bruce Hews from Hope House gave helpful tips for engaging library patrons in conversation before giving the "rules", such as no sleeping in the library. He assured us that rules are fine. We need to prepare ourselves with easy conversation starters before following up with the rule. His example was joke-y and sports-related (we don't allow Yankees fans in the library). Ben Treat, Library Director of Bangor Public Library, encouraged staff to think about what conversation starter might work best for them.
After a break, Dan Fleming and Dan Wendell from Shaw House joined us to share ideas about serving vulnerable youth. Library staff spoke about common challenges and concerns. Krissy Gleason, Assistant Professor of Psychology at the University of Southern Maine, gave some context for understanding homelessness.
At this point, the training session seamlessly moved into a brainstorming session. Participants examined ways in which the library could support Shaw House and Hope House, as well as how these organizations could support the library. Outreach staff from Shaw House offered to stop into the library to check on high-energy youth. They encouraged library staff to contact them before situations escalated to the 911 level. Library staff offered to schedule the computer lab for Hope House. Hope House staff would have dedicated time and space to help those needing to fill out applications for housing and jobs.
Throughout the training, I heard staff from Bangor Public Library, Shaw House and Hope House say "I didn't know that you did that!" From my vantage point, I saw the power inherent in bringing everyone together. I was gratified that funding from NNLM NER supported a starting point for future collaboration.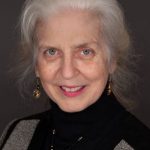 ABOUT Margot M
Email author View all posts by Margot M