WFH? NNLM Offers a Variety of Excellent Educational Opportunities
Posted by Susan Halpin on May 4th, 2020 Posted in: NLM Resources, Public Health, Trainings
Tags: Addiction, continuing education credits, NNLM eduction, NNLM webinars, recovery, substance use disorder, substance use disorder education
---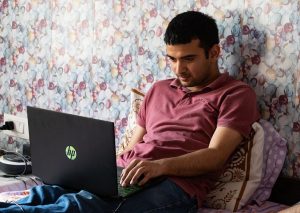 Has being able to work from home or being quarantined given you time to take advantage of some additional educational opportunities? The NNLM has many webinars and Moodle classes scheduled in the coming months. If you are a librarian or nurse you may eligible earn CE credits from the Medical Library Association (MLA)  for attending these upcoming training opportunities. Take a look at the schedule of classes.
Are you interested in learning more about substance use disorder (SUD)?
If you would like to know more about the topic of substance use disorder the NNLM NER has many excellent webinars presented by experts in the fields of addiction and behavioral health that have been archived. The link provided is to our medical school repository where you can listen to the recording and download the materials associated with each webinar.
SUD webinars are eligible for CE credit for medical librarians and nurses through the MLA. CE credit is available for 1 year after the webinar is presented. You must complete an evaluation at the end of each webinar to receive the CE Credit. The enrollment code needed to claim your CE credit is given at the end of each webinar.
The following are webinars that are still eligible for CE credit:
Substance Use Disorder Webinars That Are Eligible for CE Credits
How to Claim your CE credits from MLA
https://nnlm.gov/sites/default/files/nto/Claim_MLA_CE_handout.pdf
The following are SUD webinars that are NOT eligible for continuing education credit but are still worthwhile if you are looking to learn more about SUD.
Substance Use Disorder Webinar Recording Links NOT Eligible for CE Credit
Earn CE Credits for Other NNLM Recorded Webinars Too!
Listen to the recordings of many other webinars that have been presented in the past year. To find these webinar recordings look at these past classes. If the recording is from a webinar within the past year, and is eligible for CE credit, contact the webinar host for the evaluation URL.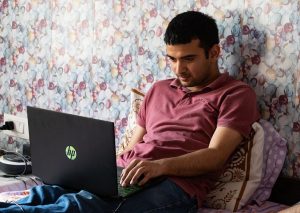 ABOUT Susan Halpin
Email author View all posts by Susan Halpin