ClinicalTrials.gov Webinar and Modernization Update
Posted by Margot M on October 8th, 2021 Posted in: NLM Resources
Tags: ClinicalTrials.gov, hospital librarians, professional development
---
Here is an update on ClinicalTrials.gov, including links to the recorded webinar and the modernization report.
On Thu, Sep 30, Region 7 conducted a national webinar on ClinicalTrials.gov for Librarians. ClinicalTrials.gov is the openly available federal registry and results database of publicly and privately funded clinical studies conducted in the United States and around the world. This one-hour webinar explored the significance of ClinicalTrials.gov, why it exists, how to search and interpret results, and ways health sciences librarians can advocate to clinical researchers about the importance of complying with the results submission requirements mandated by federal law.
The most popular tip given during the webinar is using the clinicaltrials.gov [si] search filter in PubMed. To limit PubMed searches to articles with results posted in ClinicalTrials.gov, simply add this filter to your search strategy. The [si] filter identifies secondary source databanks, such as GenBank, PubChem, ClinicalTrials.gov, and ISRCTN. ISRCTN is the primary clinical trial registry recognized by the World Health Organization and the International Committee of Medical Journal Editors.
Details about the webinar, including slides and handouts, are located on the ClinicalTrials.gov for Librarians Class Page.
The ClinicalTrials.gov team presented an update on modernization efforts on Thu, Oct 7. These efforts began in 2019. During the update, Rebecca Williams, PharmD, MPH talked about improvements to user experience, upgrades to the technical infrastructure, and supports to legal, regulatory and policy frameworks around clinical trials. Dr. Williams shared this report at the meeting. The report provides modernization details and rationales. Important to note: the beta version of the modernized ClinicalTrials.gov will be released alongside the existing website at least one year.
ICYMI, here's the webinar recording!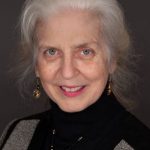 ABOUT Margot M
Email author View all posts by Margot M