Know the Science – Understanding health information to combat misinformation
Posted by benniefinch on November 29th, 2021 Posted in: Blog

---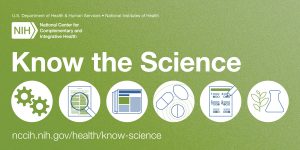 Why is it important to know the science of health? Simply put, because there is a lot of misinformation out there.
The National Center for Complementary and Integrative Health (NCCIH), part of the National Institutes of Health, launched their resource Know the Science in English in 2017 and Know the Science is now available in Spanish.
Recognition of science literacy gaps and identifying opportunities to fill them, led NCCIH to conduct a series of conversations with in-house experts across NIH and well as external stakeholders in the field.  These conversations, as well as work with a small team from the NCCIH Advisory Council, led to the creation of the Know the Science initiative.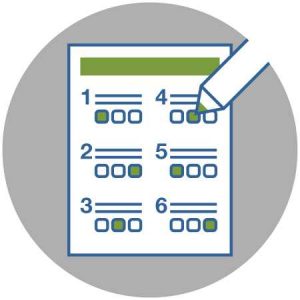 This effort features a variety of materials including interactive modules, quizzes, and videos to provide engaging, straightforward content for consumers to dive in and get to know the science. While complementary approaches are occasionally highlighted in examples, the materials cover topics common to all areas of health research.
Some of the topics include:
Know the Science: 9 Questions to Help You Make Sense of Health Research  
Conozca la ciencia: Nueve preguntas para ayudarle a entender la investigación clínica
Know the Science: The Facts About Health News Stories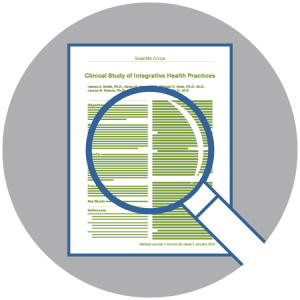 Conozca la ciencia: La verdad sobre las historias de salud en las noticias
Finding and Evaluating Online Resources on Complementary Health Approaches
Cómo encontrar y evaluar recursos en línea
Content for this blog post was gathered from:
NCCIH Introduces Know the Science Initiative | NCCIH (nih.gov)
Know the Science | NCCIH (nih.gov)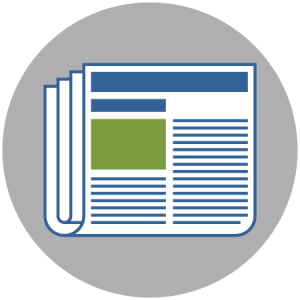 If you are interested in other tools to help with evaluating online health information, here are a few more resources:
Online Health Information: Is It Reliable? | National Institute on Aging (nih.gov)
Finding Reliable Health Information Online | NIH News in Health
Evaluating Health Information: MedlinePlus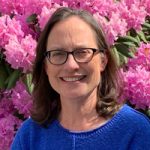 ABOUT benniefinch
Email author View all posts by benniefinch