Member Spotlight: Anne Romano
Posted by Margot M on July 7th, 2022 Posted in: Communities of Interest
Tags: Connecticut, hospital librarians, Member Spotlight, mental health
---
If you had 25 hours in a day, what would you do with the extra hour?
I am passionate about promoting mental health, and I would enjoy an extra hour to do Read-Alongs with children in schools and public libraries using the book Gizmo's Pawesome Guide to Mental Health. I would also want the cute and adorable real life Gizmo sitting next to me! The idea of a mental health care plan for all ages is key to breaking the stigma of mental health.
Tell us about your position/institution.
I am the Director of Library Services and the Coordinator of Continuing Medical Education at Silver Hill Hospital, a private, not-for-profit Psychiatric Hospital. We are licensed for 129 beds and serve adolescents and adults. We are situated on 44 beautiful acres in a residential area of New Canaan, Connecticut. Our hospital has a patient library, chapel, gym, and in-door pool for patients to utilize as we believe in treating the mind, body, and spirit of the individual. In addition to managing the medical and patient library I oversee the accreditation of our continuing medical education program having passed five CME surveys under my leadership within the past twenty years.
What special projects are you working on?
One project that I hope to turn into a poster and paper is on safe storage and disposal of medication. I am working with nursing to include this in patient education and to provide information upon discharge. Another ongoing project is to get our staff engaged in reading, so I am running a Reading Challenge for 2022. I designated themes for each month such as animal on the cover, one word title, and local author. Also, my hospital sponsors an annual community walk-thon for the American Foundation for Suicide Prevention. As a current AFSP CT Board Member I am always recruiting hospital staff and community members to join our walk team and help spread the word that suicide is preventable.
What National Library of Medicine resource is the most useful to your work, and why?
When I speak to our patients and their families about credible resources, I always mention MedlinePlus as my number one go to site for mental health topics, substance use disorders, medication information, as well as all other medical conditions. I run groups on our inpatient units and provide a list of resources as well as a handout to review how to critique websites; MedlinePlus is my illustrated example of a reliable site.
What is the coolest thing about your library/organization/county/state?
Silver Hill was founded in 1931 by a psychiatrist from Austen Riggs located in Stockbridge, Massachusetts and our current President/Medical Director hired in 2018 came to us from Austen Riggs. Our hospital property originally included a house as well as a stable and barn, with patients staying at the house, then known as the Silver Hill Inn.
Upcoming NNLM Webinar: Caring for the Mind
NNLM will offer the webinar Caring for the Mind: Providing Mental Health Information at Your Library on Wed, August 24 at 2:00pm ET. Participants will learn about the best electronic resources to consult, as well as ways to improve their print collections. Best approaches for handling interactions with emotional patrons will also be discussed. This class will increase participants' skills for providing mental health information for care providers and the public. NLM resources covered in this class include MedlinePlus, Drug Information Portal, as well as other NIH and freely available authoritative resources. Learn more and register at this web page.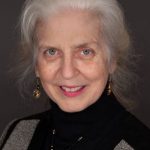 ABOUT Margot M
Email author View all posts by Margot M