Fundamentals of Health Sciences Research Data Management
Posted by Justin de la Cruz on May 19th, 2022 Posted in: courses
Tags: research data management
---
We are excited to announce that we have developed a new course, the Fundamentals of Health Sciences Research Data Management, which will run for the first time this summer! Fundamentals is an asynchronous 8-week course (June 13 – August 12) designed to improve learners' knowledge and skills in research data management.
This course is structured to provide learners with an opportunity to interact with each other, with course facilitators, and with community experts in research data management to build confidence in discussing RDM issues and to contribute to the growing community of information professionals with expertise in this area.
Throughout the course, learners will read foundational texts, discuss challenges and solutions to RDM issues, complete assignments that will help grow their understanding, conduct a data interview with a researcher, and prepare a presentation on a concept in RDM. Weekly modules will cover a variety of topics, including the research data lifecycle, data management plans, reproducibility, data storage and security, description and documentation, repositories and data sharing, and more.
If you are interested in applying for this course as either a learner or a community expert, please see the course page:
https://nnlm.gov/training/class/fundamentals-health-sciences-research-data-management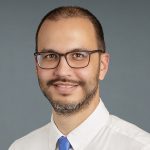 ABOUT Justin de la Cruz
Email author Visit author's website View all posts by Justin de la Cruz