Consumer Health Minute: MLA Resources
Posted by Carolyn Martin on May 4th, 2022 Posted in: Consumer Health
Tags: consumer health, health information, health literacy, librarian roles, professional development, public library
---
As some of you may know, the Network of the National Library of Medicine (NNLM) works closely with the Medical Library Association (MLA). Many NNLM staff are members of MLA and participate and even lead in the association's work. Though you may not consider yourself a medical librarian but still offer consumer health services, you may want to keep these MLA resources in mind and you don't have to be a member to benefit.
Code of Ethics for Health Sciences Librarianship guides library staff in providing health information ethically. Though brief, it broadly but clearly states how library staff should conduct themselves.
The Consumer and Patient Health Information Services caucus and others have created lists of resources and information for patients. These are resources that have been evaluated by medical library experts for you to offer directly to patrons as well as for you, the library staff, to use in providing health information to your communities.
Information here includes:
COVID-19 Resources for Patients and the Public
Find Good Health Information
What Did My Doctor Say?
Top Health Websites
Recommended Sites for Cancer Information
And of course, you may already be familiar with MLA if you claim MLA CE credits after taking our classes. NNLM classes offer MLA CE credit, some of which can be used to apply for various MLA specializations including the Consumer Health Information Specialization (CHIS). You just need to create a Guest account with MLA at their MEDLIB-ED website.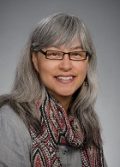 ABOUT Carolyn Martin
Carolyn Martin is the Outreach and Education Coordinator for the NNLM Region 5. She works with various libraries and community organizations to increase health literacy in their communities.
Email author View all posts by Carolyn Martin