NNLM Toolkit for the NIH Data Management and Sharing Policy
Posted by Justin de la Cruz on November 21st, 2022 Posted in: announcements
Tags: data management plans, data sharing, research data management
---
The National Institutes of Health has developed an updated Data Management and Sharing Policy to promote the sharing of scientific data, and in response librarians have been preparing for the update by studying the policy and working with their institutions on compliance. To assist with these efforts, we have compiled the NNLM Toolkit for the NIH Data Management and Sharing Policy, which includes resources for understanding and complying with the policy:
https://www.nnlm.gov/guides/nnlm-toolkit-nih-data-management-and-sharing-policy
This toolkit addresses the major areas where libraries can assist their institutions and researchers with the NIH policy. Among other things, it includes a policy readiness checklist for librarians, guides for writing and reviewing data management plans, information on data sharing requirements and available repositories, and relevant classes that librarians can take at their own pace.
Many of the resources we listed in this toolkit were developed by the NIH DMSP Guidance Working Group, which is a team of information professionals working to collect and create implementation guidance for the NIH policy. Their goal is to help libraries, librarians, researchers, and research support staff prepare for policy compliance. Their work can be found directly at osf.io/uadxr, where anyone can download materials and see updated releases from the group. The NIH DMSP Guidance Working Group encourages everyone to use and adapt these materials, but asks that if you draw from them that you credit the group and include a link to the group's OSF page.
We have additional offerings available addressing the policy:
Data Management Sharing Policy Webinars — This webinar series highlights the efforts of librarians at different institutions preparing for policy compliance. You can view these recorded talks at your own pace, and they are available for MLA Continuing Education Credits.
Overview Sessions — We have two upcoming overviews of the NIH policy, on Nov. 30 and Jan. 10:
https://www.nnlm.gov/training/class/nih-data-management-and-sharing-policy-overview
https://www.nnlm.gov/training/class/nih-data-management-and-sharing-policy-overview-0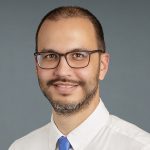 ABOUT Justin de la Cruz
Email author Visit author's website View all posts by Justin de la Cruz