DYI: Two Great Photovoice Guides
Posted by nnlmneo on October 2nd, 2015 Posted in: Qualitative Methods, Storytelling

---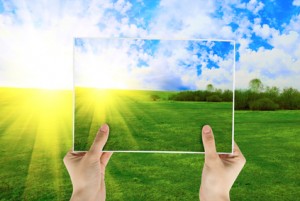 Photovoice is an evaluation method for the times.  This method engages program stakeholders (learners; service recipients; community members) in taking photographs and using them as springboards to express their experiences and points of view.  With the prevalence of cameras in mobile devices, along with social media forums, most of us already are engaging in the foundational practices underlying photovoice: taking photos, posting them, and sharing our experiences.  Add in some facilitators who provide systematic method design, project management and ethical oversight; and you have the potential to gather program insights that would go untouched through traditional methods.
Today's post introduces you to two practical resources written by action researchers describing their lessons learned about conducting photovoice projects. The documents also show you or link you to photos and commentary from contributing participants.
From the Prairie Women's Health Centre of Excellence
One comprehensive guide comes from the Prairie Women's Health Centre of Excellence  (PWHCE), located in Canada.  The center engages in collaborative, community-based research on social and other determinants of the health of women and girls. The center's mission is to provide expert advice on social policies related to women's health. The authors (Beverly Palibroda, Brigette Krieg, Lisa Murdock and Joanne Havelock) published A Practical Guide To Photovoice: Sharing Pictures, Telling Stories and Changing Communities, a nuts-and-bolts photovoice manual. It provides detailed advice, with periodic sidebars summarizing process. An appendix includes a helpful checklist. You will find sample photovoice entries throughout the document.
The manual was written in 2009.  Since that time, the PWHCE has introduced digital story-telling into its portfolio of participatory methods.  Check out the stories here.
From Brainline.org
Another guide was produced based on a photovoice project for Brainline.org, an educational website providing authoritative information about brain injury symptoms, diagnosis, and treatment. The project featured the stories of eight members with traumatic brain injury.  The gallery of essays is available here.   Facilitators Laura Lorenz and Barbara Webster developed a succinct facilitator guide based on this project.
If you want to learn how to do a photovoice project, these documents are a great place to start. You also can find other resources in OERC's blog entries posted in 2012 and  2014.
ABOUT nnlmneo
Email author View all posts by nnlmneo