Three Ways to Set Social Media Benchmarks
Posted by nnlmneo on May 5th, 2017 Posted in: Practical Evaluation

---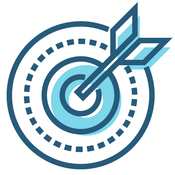 As I've been studying social media evaluation, one thing that has intrigued me is the process of setting up a target for your organization's objectives. A target is "the threshold or level that must be attained to determine success" (NEO Booklet #2). How do you know if you've set a reasonable target to measure your success?
If I told you that the NEO blog, Shop Talk, had over 900 views this past March- what's your first impression? Do you think that's a large amount of views, or are you surprised that it took us a month to get to 900 views? I am sure that everyone has their own opinion, but if each person comes with his or her own perceptions on what is a good number to target for an evaluation project, how does a team figure out what's a good target? Enter benchmarking.
Benchmarking, as defined by the social media management app Buffer, is a way of "looking at your stats, side-by-side with a meaningful standard" (Buffer blog). How does this translate to social media evaluation, and where can you find such historical data? Here are a couple of options: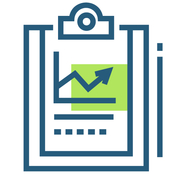 Trended benchmarking
Use yourself as a benchmark through trended benchmarking. The easiest benchmark is your past self. You can use historical data to figure out what is normal for your social media account, which can help you set realistic outcomes. For example, let's say that the NEO Shop Talk has shown a 15% readership growth over the last year. We could use that 15% to set a realistic target- either keep it the same, or perhaps bump it a couple of percent marks higher for extra motivation.
Earned Benchmarking
Earned benchmarks are similar to trended, but it uses historical data from a specific social media campaign. So let's imagine that the NEO devised a plan to promote a new evaluation training through a specialized Twitter campaign. For the duration of the campaign, our retweets went up by 20%. The next time we run a similar campaign on Twitter, we could expect to have a comparable increase, therefore we can use our previous experience as a target.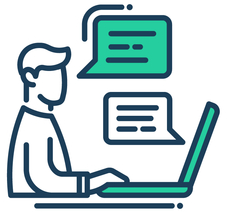 Collaborative benchmarking
Use your network! No organization lives in a vacuum. Each of us belong to a larger network of organizations- whether it's through a local library system, or a professional organization. I am certain they all have a presence on social media, and they also need a benchmark. Why not share your data with one another, and create a benchmark the network can follow. This can be a frightening prospect – what if you data is way off the mark? At least, that's my first thought. Remember, learning what you're doing wrong can help you get it right. If you find someone who is willing to share their metrics, they might also be willing to share some of their favorite tools and tips of the trade.
There are other ways of benchmarking as well, such as aspirational and competitive benchmarking. If you are interested in learning more benchmarking techniques, I highly recommend reading the Buffer blog's post So…Is That Good? The Complete Beginner's Guide to Benchmarking on Social Media. It was the inspiration for this post! I would also read Karen's post Setting a Meaningful Participation Target for tips on how to set a realistic target for your evaluation plans, and NEO's Planning and Evaluating Health Information Outreach Projects, Booklet #2 for general help with creating objectives.
How does your organization set benchmarks? Do you have any favorite methods? Tell us in the comments.
ABOUT nnlmneo
Email author View all posts by nnlmneo