The NNLM NER e-Science Forum
Posted by karencoghlan on February 28th, 2019 Posted in: Blog
Tags: Data, data_science, eScience, open science, professional development, RDM, science, science librarians
---

The NNLM NER e-Science Forum will be held Friday, March 29th, 2019, from 9:30AM to 3:30PM at the Holiday Inn® and Suites Marlborough, 265 Lakeside Avenue, Marlborough, MA 01752 (www.holidayinn.com/marlborough). This forum is taking place in lieu of the e-Science Symposium.
The purpose of this event is to initiate and maintain a regional dialogue on e-Science, identify ways libraries can better support patrons and researchers, and ways that libraries can deliver relevant and effective research data management services at their institutions. The theme of this year's Forum is Research Data Management 2020 and 2030.
Have you ever wondered about research support methods and considered a data lab at your library? This year's keynote speakers are: Amy L. Nurnberger, the Program Head of Data Management Services at the Massachusetts Institute of Technology and Daniel Sheehan, the Head of GIS & Statistical Software Services at the Massachusetts Institute of Technology. This will be followed by lightning talks. The afternoon will consist of group breakout sessions where participants can engage in hands on activities visualizing what research data management practices will look like in the future. This is a great opportunity to network, gain a few new skills, and learn about recent developments in e-science librarianship.
Agenda:
9:30 – 10:00 AM Arrival, networking, light snacks
10:00 – 12:00 PM RDM 2020 – Speaker and project sharing (lightning talks)
12:00 – 1:00 PM Lunch & Networking
1:00 – 3:00 PM RDM 2030: Envisioning the Future: Challenges, Feasibility and Solutions: Hands on Workshop
This professional development event is free and open to anyone interested, but advance registration is required for all presenters and attendees, we have a limited capacity so please register now.
Register for the 2019 e-Science Forum at this link:
https://goo.gl/forms/GLWlulvySkJ9Fhgt2
For any questions or any additional information please contact:
Karen Coghlan (karen.coghlan@umassmed.edu – 508.856.2223)
Martha Meacham (martha.meacham2@umassmed.edu – 508.856.1267)
We hope to see you there!
_______________________________________________________________________
Have you implemented a Research Data Project and want to share what you know or learned about your projects with others? Consider presenting a lighting talk at the Forum. Please fill out a brief
Lightning Talk Proposal Form at: https://goo.gl/forms/uM6wQldEP8S3lN5A2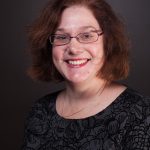 ABOUT karencoghlan
Email author View all posts by karencoghlan