Summer of Data: NEC Interns Turn Obstacles into Opportunities to Learn
Posted by randerson on September 23rd, 2022 Posted in: Blog

---
When Robert Rosas began his 10-week National Evaluation Center (NEC) internship, he was met by a sea of data.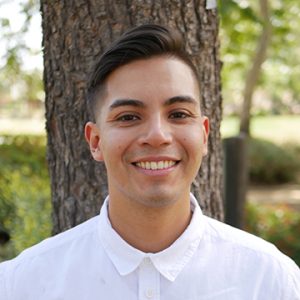 "It was amazingly inspiring to watch Robert, Stacy, and Loida dive right in and work hard to get over some steep learning curves," says Matt Carson, PhD, head of Galter Library's Digital Systems Department, member of NEC, and internship mentor.
For Rosas, staying afloat meant learning how to better communicate with the NNLM Data Warehouse, which contains information from the early 2000s until today.
"My favorite part of the experience was querying the data warehouse, which exposed me to real-life data and allowed me to practice my Structured Query Language (SQL) skills," says Rosas, a student in the University of Southern California's Master of Management in Library and Information Science Program. "Being exposed to situations that a data scientist might face — such as the need to tidy data before using it — allowed me to gain a deeper understanding of the data management process."
Rosas, along with Stacy Carter and Loida Pan, were among eight students from throughout the country participating in the inaugural NNLM National Center for Data Services Internship Program. The goal of the program was to provide graduate students from underrepresented racial and ethnic groups with practical experiences and skills for obtaining data librarian positions. Other NNLM partners hosting summer interns included the Data Curation Network, and NYU Health Sciences Library.
"While I certainly polished both my SQL and data visualization skills this summer, my biggest takeaway from the internship was the realization that I really enjoyed working with data," says Pan, who is pursuing her master's degree in Library and Information Science at the University of Illinois at Urbana-Champaign. "One of the best parts of the internship was meeting the mentors and getting the opportunity to hear from data librarians about their positions. I also enjoyed getting to know Robert and Stacy."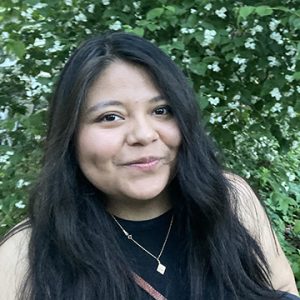 Carson helped structure the internships to be a learning experience more than anything else, allowing the interns to get their hands dirty and see what it's like to work with real data.
"I was less concerned about results and tried to encourage them to focus on the process so that they would develop an appreciation for the real-world challenges that arise in this field," he says.
Carter is a graduate student majoring in Health Informatics at Morehouse School of Medicine. She used the internship to familiarize herself with GitHub and SQL, while working to create visualizations of the top zip codes with the most NNLM subaward activities for 2021.
"Data is a powerful tool that can guide almost any decision-making processes," says Carter. "Nearly every future career path requires knowledge of some form of data science, meaning that data skills equate to job security, and I think this internship has placed me on a path to success."
The 10-week program culminated with presentations by each intern and Carson hopes to take what he's learned about the internship and from the interns them self to develop even better programming in year two.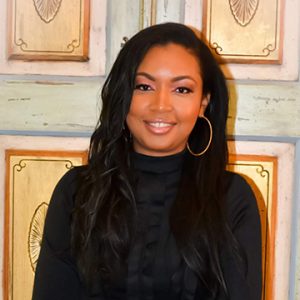 "This was the first time we worked with the NNLM Data Warehouse in this way, and I was excited to see what each intern would find as they explored it," says Carson. "Their enthusiasm was contagious, and they coupled their own interests with the available data to come up with some very interesting research questions. I really enjoyed watching them learn how to use different technologies and tools to get the answers they were looking for.  They were eager to get to work, and even though much of this was new and probably felt like drinking from a firehose, they weren't discouraged. It was fun to watch them progress through the project and help advise them on additional resources and future career paths."
This project has been funded with Federal funds from the National Library of Medicine (NLM), National Institutes of Health (NIH), under cooperative agreement number UG4LM01234 with the University of Massachusetts Chan Medical School, Lamar Soutter Library.
Written by Roger Anderson
ABOUT randerson
Email author View all posts by randerson