Health in Focus: Black Birth Workers
Posted by Kathy Downing on April 5th, 2022 Posted in: Blog

---
To recognize Black Maternal Health Week,  a nationally recognized observance week held from April 11 – April 17, 2022,  the NNLM and All of Us are organizing a webinar on Health in Focus:  Black Birth Workers.   This virtual presentation will feature Tay Amari Little and her client Destine Price and will take place on Wednesday,  April 13th, 2022 from 2:00 – 3:30 PM EDT.
Participants will learn:
What is a Black Birth worker?
What are the experiences of Black Birth Workers and their clients?
How can working with a birth worker as a compliment to hospital medicine or care?
How is community medicine tied to social justice and equity?
Recommended audience:
Library Workers
Public Health Workers
Health Professionals (Nurses, Medical Students, Family Medicine, OBGYN)
People considering using a Birth Worker
Those interested in alternatives to traditional hospital services
Those interested in maternal health, especially Black Maternal Health
The program is free. You can learn more and register at  https://nnlm.gov/training/class/health-focus-black-birth-workers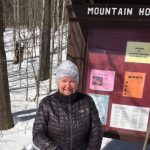 ABOUT Kathy Downing
Kathy Downing is the Public Health Digital Library Coordinator for the NNLM Public Health Coordination Office.
Email author View all posts by Kathy Downing