Commercial Determinants of Health: Tobacco Use
Posted by Kathy Downing on March 1st, 2022 Posted in: Blog, CHES Credit, Education and Outreach, NNLM Class

---
Commercial Determinants of Health: Tobacco Use is a 1 hour live webinar that will be presented on Wednesday, March 2 at 1:00 pm ET | 12:00pm CT | 11:00am MT | 10:00am PT as part of the NNLM's PHC Webinar Series
Tobacco use remains the leading cause of preventable death, attributable to more than 480,000 deaths per year in the United States. Neighborhood availability of tobacco retailers (tobacco retailer density) is associated with tobacco use behaviors, such as smoking initiation and relapse, among both youth and adults. Additionally, several studies have documented a greater availability of tobacco retailers in neighborhoods with lower socioeconomic status and a higher proportion of some racial and ethnic groups.
In this webinar, Dr. Kong will discuss and review findings from studies to demonstrate how place-based interventions and policies may help continue progress in reducing tobacco use equitably.
About the Speaker
Amanda Kong, PhD, MPH is an Assistant Professor in the Department of Family and Preventive Medicine and at the TSET Health Promotion Research Center at the University of Oklahoma Health Sciences Center. Dr. Kong is a public health and policy researcher who seeks to understand the commercial determinants of health with a focus on the inequitable availability and marketing of unhealthy commodities, such as tobacco products. Dr. Kong employs equity-centered analyses to measure and understand how cancer-related health behaviors and outcomes are related to the social and built environments in which people live, work, and interact. Her work focuses on measuring the impact of place-based tobacco control interventions, such as reducing tobacco retailer availability, on health and equity. Dr. Kong's research also critically evaluates the potential for public health policies to ameliorate or unintentionally exacerbate racial, ethnic, and socioeconomic health inequities.
This webinar qualifies for CHES credit.  Please visit the NNLM's public health webinar page to register or learn more about NNLM's public health webinars series.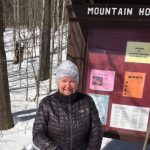 ABOUT Kathy Downing
Kathy Downing is the Public Health Digital Library Coordinator for the NNLM Public Health Coordination Office.
Email author View all posts by Kathy Downing