Disability and Health
Posted by Cecilia Vernes on October 6th, 2022 Posted in: Blog, NNLM, PHDL Resources, Public Health Policy

---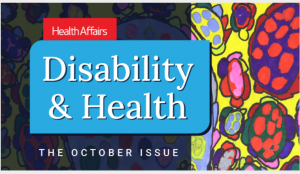 Health Affairs (HA) is one of the hundreds of journals included in the Public Health Digital Library (PHDL) collection. On October 3, 2022, they published their special topic issue Disability & Health. In honor of this special topic,  HA hosted an online symposium with many of the authors of the research articles published.  In addition, many of the articles are available via open access.  They cover a wide range of populations and issues for people with disabilities including the status of the laws and regulations and how little they changed in 50 years.  In support of the community, the issue's cover art was created by a person with a disability.
Our parent organization, the NNLM, hosted a webinar on inclusive disaster planning that happened to be the day before Hurricane Ian made landfall in Florida.  The presenters either were people with disabilities or worked in spaces that support people with disabilities or plan for disasters.  The session was recorded and is accessible on the webinar page: https://nnlm.gov/training/class/inclusive-disaster-planning-considering-needs-people-disabilities as well as on YouTube at: https://www.youtube.com/watch?v=08p0qMnpomw
Closer to home, in the PHDL is included the journal from Cambridge University Press; Disaster Medicine and Public Health Preparedness. There are hundreds of articles relating to people with disabilities.
Other resources included in the collection are the e-books on the STAT!Ref platform.  Many of them have sections or chapters devoted to people with disabilities. A few examples include:
Oxford Textbook of Global Public Health – 7th Ed.
Chapter 5 of the FEMA Report: Critical Issues in Disaster Science and Management: A Dialogue Between Researchers and Practitioners (2015)
Merck Manual Professional Version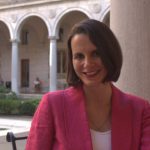 ABOUT Cecilia Vernes
Email author View all posts by Cecilia Vernes