NNLM Classes on Your Schedule
Posted by Kathy Downing on June 30th, 2022 Posted in: Blog, NNLM, NNLM Class

---
The NNLM offers on-demand classes that can be taken on your schedule.   Many of NNLM classes cover topics that relate to public health.  Here is a selection of some of the on-demand classes currently available:
Environmental Health and Justice: a brief primer;  This self-paced online class provides an introduction to environmental health and environmental justice and presents three environmental justice resources, including the CDC's Environmental Justice Dashboard,  you can use to find data and statistics about environmental health disparities in your community.
Getting the Right Information to Patients Using Medline Connect:  This 1 hour on-demand class introduces MedlinePlus Connect, and points to resources for implementing MedlinePlus Connect at your institution. MedlinePlus Connect is a tool that enables the integration of MedlinePlus resources into external systems like electronic health record systems, patient portals, and other applications. Working knowledge of MedlinePlus is suggested pre-requisite.
PubMed Essentials On-Demand 2022-2023:  If you're new to PubMed or just want a refresher, this online class is designed for you.  The class is made up of 10 tutorials that include videos, exercises and quizzes.
Check out the NNLM's complete list of on-demand classes .  You can also browse recordings of past NNLM webinars from Jan 1, 2020 – current.  To see curated playlists by topic, audience, or region, visit the NNLM YouTube channel.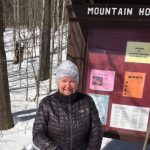 ABOUT Kathy Downing
Kathy Downing is the Public Health Digital Library Coordinator for the NNLM Public Health Coordination Office.
Email author View all posts by Kathy Downing