New PHDL Titles for 2022-2023
Posted by Kathy Downing on June 8th, 2022 Posted in: Blog, PHDL Resources

---
This year,  34 new journals titles have been added to the Public Health Digital Library.   Journals can be accessed from the PHDL's Library e-Resource list by searching for a title or browsing the collection.
New journal titles:
American Journal of Psychiatry
American Journal of Psychiatry Residents Journal
American Journal of Veterinary Research
AWWA Water Science
Epidemiology
Ethnicity & Disease
Fisheries
Health Care Management Review
Infant Mental Health Journal
Injury Prevention: Journal of the International Society for Child and Adolescent Injury
International Journal of Health Services: Planning, Administration, Evaluation
International Journal of Tuberculosis and Lung Disease
Journal for Rural Health
Journal of Aquatic Animal Health
Journal of Correctional Health Care
Journal of Early Intervention
Journal of Food Protection
Journal of Health Care for the Poor and Underserved
Journal of Public Health Dentistry
Journal of Rural Health
Journal of the American Medical Directors Association
Journal of the American Pharmacists Association
Journal of the American Veterinary Medical Association
New Directions for Evaluation
North American Journal of Aquaculture
North American Journal of Fisheries Management
Obstetrics and Gynecology
Public Health Ethics
Public Health Nursing
Transactions of the American Fisheries Society
New Open Access Titles
American Journal of Managed Care
Health Equity
International Journal of Neonatal Screening
Journal of the American Mosquito Control Association
New titles were chosen based on patron request, usage statistics and articles requested through the PHDL's document delivery system.  Please visit our PHDL Resources Suggestion Box if you would like to request a journal, e-book, or database be added to our collection.  You can also request that subject matters in the PHDL be expanded.
Please note, Public Health Digital Library will no longer be updating the RDS feed or sending out HTML version of the PHDL.  Public Health Departments who subscribe can link directly to the PHDL  from their intranet site or email the NPHCO  for more information on setting up the new website.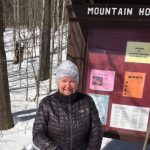 ABOUT Kathy Downing
Kathy Downing is the Public Health Digital Library Coordinator for the NNLM Public Health Coordination Office.
Email author View all posts by Kathy Downing