The Environmental Justice Index: Ranking Cumulative Health Impacts
Posted by Kathy Downing on September 27th, 2022 Posted in: Announcements, Blog, Education and Outreach, Public Health

---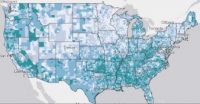 The American Public Health Association and Center for Disease Control and Prevention's  Agency for Toxic Substances and Disease Registry (ATSDR) will be holding a webinar and demonstration of the Environmental Justice Index (EJI).  The EJI ranks census tract data on the cumulative impacts of environmental injustice on health.
Environmental Justice Index: Ranking Cumulative Health Impacts
Wednesday, October 12th, 2:00 – 3:00 PM ET
Attending the webinar will help you use the EJI to identify and map areas most at risk for the health impacts of environmental burdens, educate and inform the public about their opportunities and prioritize action for frontline communities.
Speakers:
Sharunda Buchanan, M.S. Ph.D., Director, Office of Priority Projects, Innovation and Environmental Justice, CDC
Benjamin McKenzie, M.S., Geospatial Epidemiologist; Coordinator of the Environmental Justice Index, ATSDR
There will be time for Q&A at the end of the webinar.  This webinar is open to members and non-members alike.  The webinar will be recorded and available after the event. Closed captioning is provided
To register, visit the APHA registration page.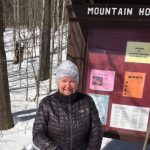 ABOUT Kathy Downing
Kathy Downing is the Public Health Digital Library Coordinator for the NNLM Public Health Coordination Office.
Email author View all posts by Kathy Downing