Get Training on How to Use PolicyMap
Posted by Cecilia Vernes on July 27th, 2022 Posted in: Blog, Education and Outreach, PHDL Resources

---

PolicyMap enables one to create maps based on over 75,000 data indicators from over 150 public and proprietary sources.
Training webinars are regularly offered by PolicyMap and at the bottom of this post is the schedule for next month.
We recommend participating in these sessions in the sequence listed.
Start with; 'Learning the basics of PolicyMap'
This session will cover:
Navigating the user interface to search based on location(s), load data sets, and save/print maps.
Creating custom functionality including creating custom boundaries, editing ranges, and customizing colors.
Finding and highlighting specific data sets.
Build on basic skills with; 'Learn the Data Loader, Multi-Layer Maps, and other Advanced Features'
This session will cover:
Utilizing the data loader to upload a point (Address) dataset
Identifying the steps for downloading data
Utilizing multilayer maps to overlay up to 5 layers of data
Both sessions will allow ample time for Q & A.
To view additional sessions, once scheduled in September, and beyond be sure to visit the PolicyMap Events Page
If you want to start learning PolicyMap live tutorial links and some instructions are listed in one of our previous blog posts.
August
August 3, 2022 11 am ET/ 10 am CT/ 9 am MT/ 8 am PT
August 4, 2022 2 pm ET/ 1 pm CT/ 12 pm MT/ 11 am  PT
August 9, 2022 11 am ET/ 10 am CT/ 9 am MT/ 8 am PT
August 10, 2022,
 1 pm ET/ 12 pm CT/ 11 am MT / 10 am PT
August 17, 2022 11 am ET/ 10 am CT/ 9 am MT/ 8 am PT
August 18, 2022 2
pm

ET/ 1 pm CT/ 12

pm MT/ 11 am PT
August 23, 2022 11 am ET/ 10 am CT/ 9 am MT/ 8 am PT
August 25, 2022 2 pm ET/ 1 pm CT/ 12 pm MT/ 11 am PT
August 31, 2022 11 am ET/ 10 am CT/ 9 am MT/ 8 am PT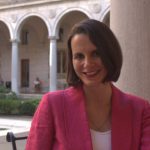 ABOUT Cecilia Vernes
Email author View all posts by Cecilia Vernes